Picture Of The Day for May 20, 2010
Alicia's Bad Night Continues...
Yesterday we showed you the brutal double-team beating that Alicia endured at this past weekend's ICW event in Queens, New York. It was a pretty bad experience for the G.L.O.R.Y. Girl. But, believe it or not, things got even worse for the gorgeous blonde after Velvet Sky sprayed some kind of caustic substance into her eyes [above]. No report on what it was. Bug spray, disinfectant, WD40...who knows? But whatever it was, Alicia was blinded. Instead of getting a little help from her tag partner, Mercedes Martinez, she was viciously attacked by the Latina Sensation [Picture #2]. A kick to the midsection set Alicia up for a devastating Martinez snap suplex [ #3]. In her blinded state, there was no way that Alicia could defend herself. Martinez's assault left Alicia laid out in the middle of the ICW ring with Traci Brooks standing over her [ #4], no doubt wondering how this entire match got out of hand.
This match will certainly be on Alicia's mind when she steps into the ring on June 26th to take on this same Mercedes Martinez for the WSU Championship!
Photo:
Hollow
Bonus POD!
Picture #2
Bonus POD!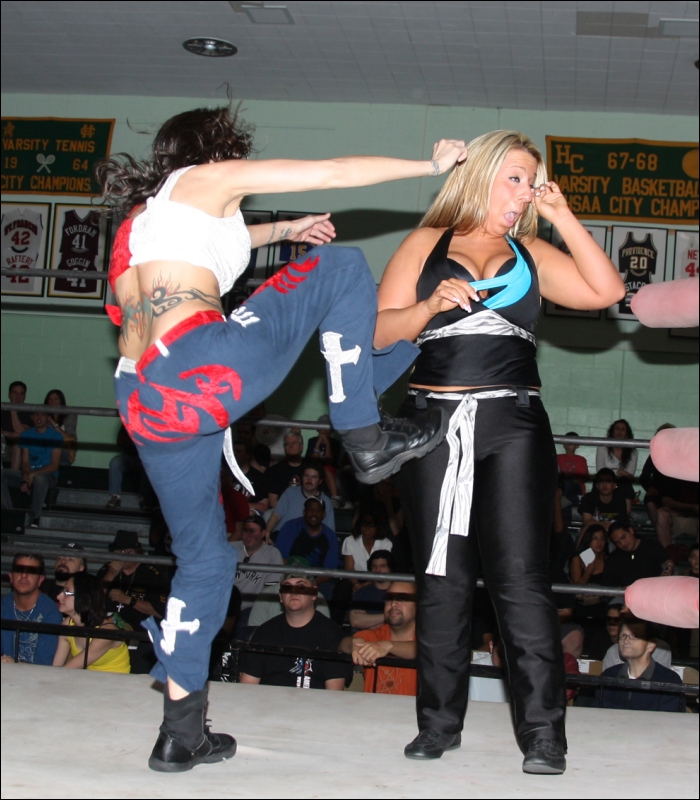 Photo:
Hollow
Bonus POD!
Picture #3
Bonus POD!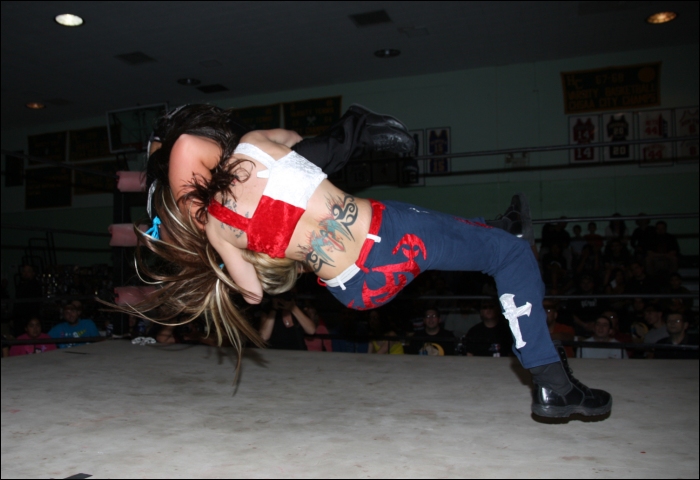 Photo:
Hollow
Bonus POD!
Picture #4
Bonus POD!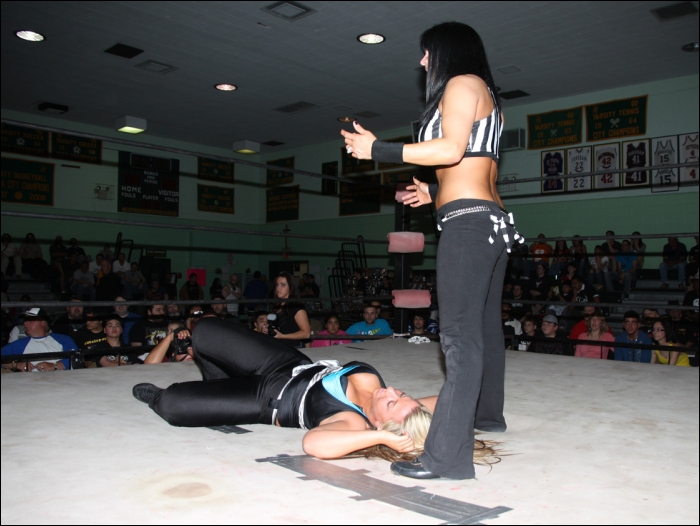 Photo:
Hollow