Picture Of The Day for August 10, 2010
More WSU Action!
Let's take a final look at some of the action that our friend Hollow snapped at this past weekend's WSU event in Middletown, New Jersey.
First up, long-time G.L.O.R.Y. Girl and fan favorite Alicia. But she's obviously not a favorite of her opponent, fellow G.L.O.R.Y. Girl Brittany Savage. Especially after Alicia sat her up against the corner turnbuckles and then took a run at her from across the ring before slamming a hip flush into her face! [above] And that wasn't the end of Brittany's torment at the hands of her enemy. Take a look as Alicia spikes Savage head-first into the mat, courtesy of the blonde beauty's patented A-Bomb finisher. [Picture #2]
Next up: G.L.O.R.Y. Girl Jana...who seems to get more and more vicious in the ring with each outing. This past weekend, her opponent was fast-rising ring star Marti Belle. Look at Jana as she tries to tear young Belle limb from limb as she ties her up on the mat and really works an intricate stretch. [ #3] Even as the referee tries to get Jana to break the hold, it seems that she's only intent in pouring it on to teach the rookie a lesson that she won't soon forget!
And finally, it appears that Amber was taking notes on Jana's match from backstage. The New England-based grappler came up with her own stretching torture of her opponent, poor Divina Fly. [ #4] It's hard to decide who was screaming louder: Ms. Fly as she growled in agony from the pain coursing through her arms and shoulders, or G.L.O.R.Y. Girl Amber who screamed in dominance as she put every last ounce of strength into the torturous hold!
Photo:
Hollow
Bonus POD!
Picture #2
Bonus POD!
Photo:
Hollow
Bonus POD!
Picture #3
Bonus POD!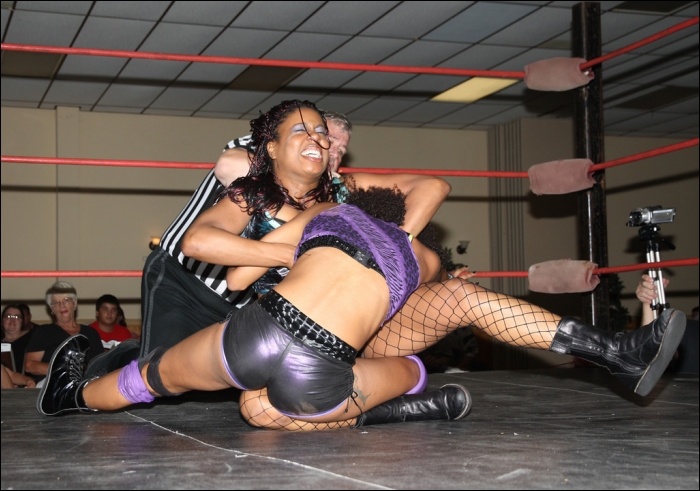 Photo:
Hollow
Bonus POD!
Picture #4
Bonus POD!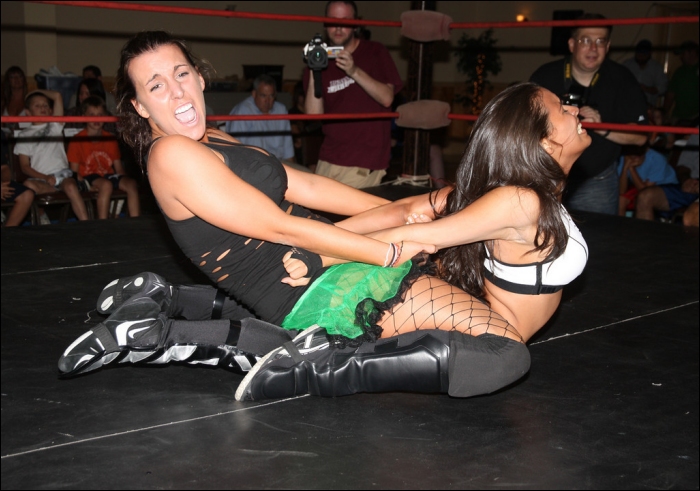 Photo:
Hollow