Picture Of The Day for January 19, 2009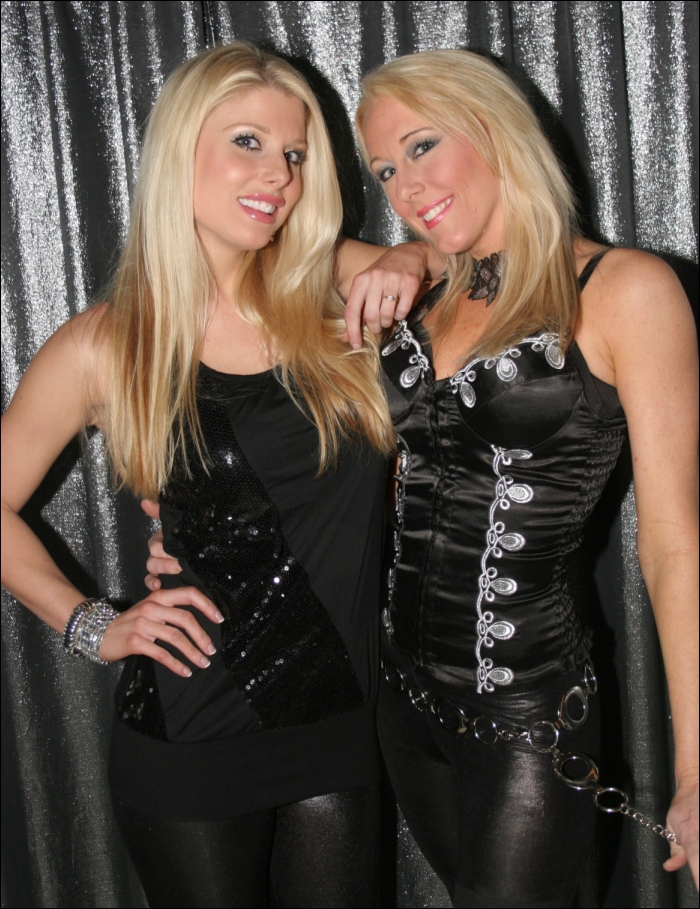 STOP THE PRESSES! Wally's Team Blondage Scoop!
Today's POD was sent in by G.L.O.R.Y. Wrestling photog--and now breaking news reporter--Wrestlin' Wally. And what a scoop it is! (You think Ed Darcey is going to be excited about this?)

Thanks, Wally, for giving G.L.O.R.Y. fans the inside scoop on this one!
Team Blondage is reunited! And Wally has the pics to prove it! From the January 17th CWF Mid-Atlantic event in beautiful downtown Burlington, North Carolina...
In a tag match pitting Amber O'Neal and Persephone vs. MsChif and Gee Star, MsChif pins Amber for the win. An enraged Persephone starts to give teammate Amber the beatdown, but Amber is saved by...Krissy Vaine! While Amber and Krissy have a tearful reunion, Persephone fumes as the crowd chants: "TEAM BLONDAGE! TEAM BLONDAGE!" The CWF Mid-Atlantic commissioner immediately announces a special grudge tag match for March 7th pitting the new and improved Team Blondage against Persephone and a partner of her choice.
Amber O'Neal told Wrestlin' Wally that Team Blondage is back and better than ever. She said their new gear will knock everybody's socks off and they plan on nothing short of taking over the whole women's wrestling scene!
These are the first ever pictures of Team Blondage 2.0!
This was a great show G.L.O.R.Y.-speaking: Persephone was making her return after a year and after the birth of her second daughter; Gee Star was back in the ring after a hiatus; Katy Kincaid was the ref; Team Blondage reunited; even Daffney was in the crowd. What more could a G.L.O.R.Y. fan ask for!
Photo:
Wrestlin' Wally
Bonus POD!
Picture #2
Bonus POD!
Photo:
Wrestlin' Wally
Bonus POD!
Picture #3
Bonus POD!
Bonus POD!
Picture #4
Bonus POD!
Photo:
Wrestlin' Wally