Picture Of The Day for January 20, 2009
Pretzel-Makin' Time For Rain!
Fans who showed up for the January 10th wrestling event in Boonton, New Jersey's Darress Theater were expecting to see the WSU debut of Rain. They certainly got their wish as the the Minnesota-based wrestler made short work of rookie grappler Rachel Summerlyn. But the fans were treated to another debut in that same match...the debut of Rain the pretzel maker! It seemed to many that the G.L.O.R.Y. Girl may have been auditioning for a new career as the owner of an Auntie Anne's franchise or the quality control officer at Snyder's. If those two companies were watching, we hope Rain flunked the test. We want her to stay right where she is...in the ring!
Photo:
Wrestlin' Wally
Bonus POD!
Picture #2
Bonus POD!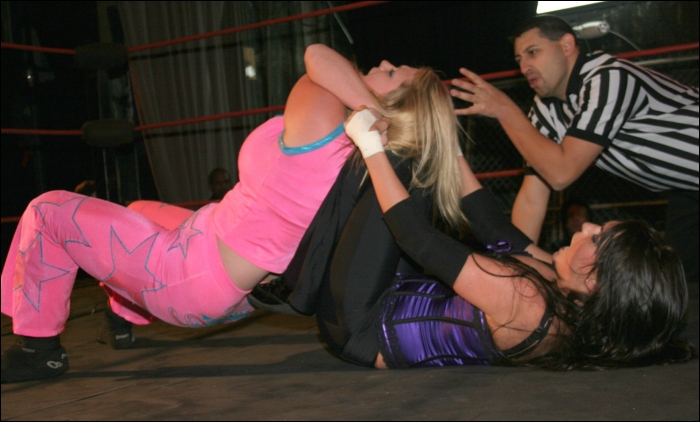 Photo:
Wrestlin' Wally