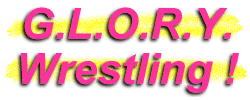 The Radiant Rain
a.k.a. Rain
Wrestler
Meet one of the most talented, skilled and beautiful wrestlers on today's women's wrestling scene. Oh...did we forget to mention that she is also one of the dirtiest wrestlers on today's women's wrestling scene?! The Radiant Rain can certainly hold her own against any opponent...man or woman...in a move-for-move contest. But more often than not, Rain stoops to the shortcuts of trickery, deceit and outright cheating to get her wins. Is it possible for Rain to cheat her way right up to the top of the standings in the Women's Division?
Beauty, brains and athletic ability make Rain a force to be reckoned with in the ring.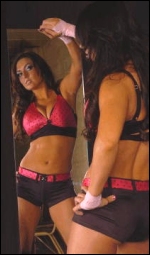 Conceited much? Rain admires her radiance in a full length mirror.
A tough choice: Rain in the ring or Rain on a bike? There's no wrong answer!
Rain is looking hot in a tiny bikini!
Rain gets a kiss from one of her biggest fans...her pet Bailey.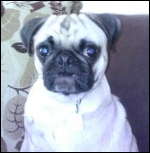 Another Radiant Rain fan: Collin!
The Radiant Rain's Stats...
Height:

5' 6"

Weight:

121

Hair:

Usually brown, but it changes a lot...

Eyes:

Hazel/Blue

Hometown:

Saint Paul, Minnesota
The Radiant Rain's Profile...
How It Started:

Well, I used to live with my cousin and her friend Tim was a wrestler. One day he invited us to go along with him and manage him on his show. So we went along and became his managers for a while. I talked to the promoter and he asked me if I wanted to wrestle. I didn't know about the indies really, and I didn't even know about female workers. The promoter didn't have any female wrestlers at the time, so I decided to go with it. Then Horace took me under his wing and trained me. I took it upon myself to find other feds and girls.

Gimmick:

Rain is a bitch. Sorry for the bad word, but it is true. She is also known as "The Dollar Whore" according to most of her...well, lets just say...fans. She is usually the evil and hated heel.

Wrestling Style:

Everything: technical; mat wrestling; power moves; super-heel; old-school; a little high-flying; brawling...and I tend to break the rules most of the time, too. Always willing to learn more!

Gear:

Usually black pants or shorts with many different tops.

Titles Held:

MIW; FLWA; ½ of the SHIMMER tag champions!

Biggest Win:

All of my wins!

Worst Loss:

I actually lose much more often than I should...and it is usually caused by some kind of interference from the outside or the incompetent people I have to work with!

Favorite Type of Match:

Three-ways are fun. I also enjoy mixed tags. Singles, of course. I've even had a "falls anywhere" match that I liked a lot. My favorite is tagging with my International Home Wrecking Crew girls though!

Favorite Moves/Holds:

I like neckbreakers, power moves and shoot submissions. Even though I never use them, I still know them...hehe!

Finisher:

Ocean Cyclone Suplex or Reverse Implant Neckbreaker.

Biggest Allies:

Lacey and Jetta: The International Home Wrecking Crew.

Most-Hated Enemies:

Everyone who steps into the ring against me.

Toughest Opponent(s):

None. I am the toughest in the world (just ask me, I'll tell you) and it's impossible to wrestle yourself!

Career Highlight:

My stint with TNA as Payton Banks, my Ring of Honor matches, being on every SHIMMER volume, wrestling in Mexico, wrestling Mariko Yoshida for Chick Fight and all of the great talent I've worked with.

Favorite Wrestlers:

Madusa; Molly Holly; Horace; Ric Flair; Tracy Smothers; Chris Hero; (the old) Undertaker. That's just a few...there are many, many more who I like.

Wrestling Ambition:

I plan to just do this as long as I have fun and to learn as much as possible.
The Radiant Rain's Personal Notes...
Wrestling is only a part of my life. I usually work a full-time job and then come home to my animals everyday.....I live with my two dogs, Bailey and Collin.....I played other sports when I was younger such as powder puff (which was my favorite), volleyball, tennis and softball.....When I'm not wrestling, I'm usually hanging out with my friends, eating out, watching movies, watching wrestling tapes and then eating out some more! I like going to restaurants and having good food.....I also enjoy working out with my friends. That's when we get to catch up on the gossip.....I like all kinds of music except country. I really do not like country music!.....I especially like chic rock bands and 80's music.....I mark out for "Chase" by Giorgio Moroder from the movie Midnight Express.....I think that's all for now!
Essential The Radiant Rain Links...
The Radiant Rain Video