Picture Of The Day for September 6, 2008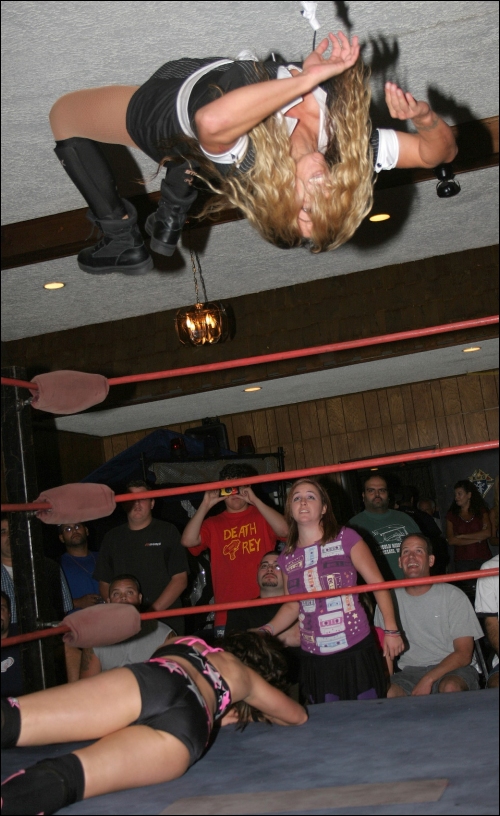 Angel Orsini Flies High!
Angel "Riptide" Orsini took to the air last month when she brawled with fellow G.L.O.R.Y. Girl Portia Perez in a WSU-sponsored Lumber Jill Match. Things were looking good for Angel when she launched...aiming for a perfect splash-down on her prone opponent. Unfortunately, halfway through that back flip splash, Perez managed to roll away allowing Rip to crash hard into the mat. Both ladies ended up winded and battered as they tried to regroup after the near-miss (below).
Photo:
Wrestlin' Wally
Bonus POD!
Picture #2
Bonus POD!
Photo:
Wrestlin' Wally