Picture Of The Day for June 28, 2008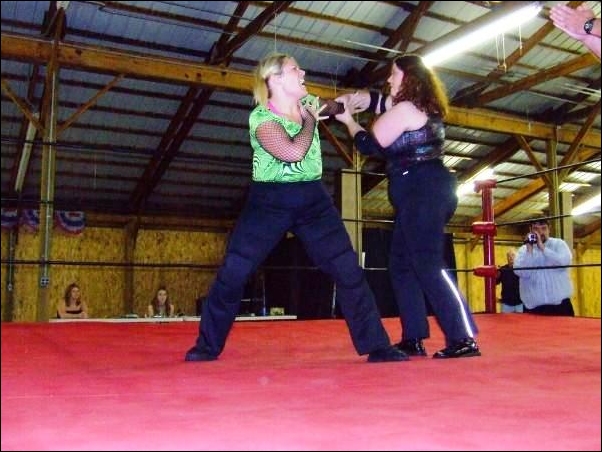 Did You Need That Arm?
We hope Hollie Wood wasn't planning on using that left arm anytime soon, because it looks like it's taking some tough punishment in this match from last weekend. The G.L.O.R.Y. manager has been training hard as she prepares to make the jump to the wrestling roster. But we think that agreeing to face someone as rough and powerful as Kara Kildare this early in the process was ill-advised! From the look of pain on Hollie's face in these shots she probably realizes the same thing...just a little too late! Wood did have her moments though, scoring a near-pin later in the match.
We're sure that as Hollie Wood continues her training and hones her grappling skills, she'll be finding much success in indy rings. Watch for her new G.L.O.R.Y. wrestling profile to debut soon here on the site.
Bonus POD!
Picture #2
Bonus POD!
Bonus POD!
Picture #3
Bonus POD!