Picture Of The Day for March 1, 2008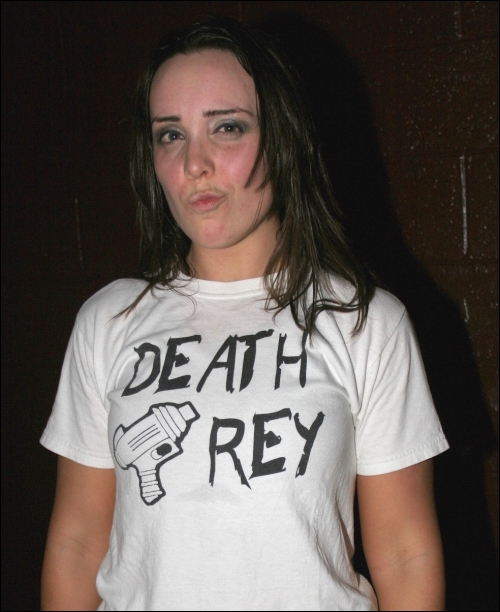 G.L.O.R.Y. Death Rey!
G.L.O.R.Y. Photographer Wrestlin' Wally was on hand at the latest PWU show in Philadelphia, Pennsylvania back on the 16th of February...camera in hand...ready to capture all the action from ringside as Sara del Rey, Cindy Rogers and Mercedes Martinez were scheduled to brawl in a three way battle. Before the event even got underway, Wally snapped this shot of a confident Sara del Rey wearing a tee shirt emblazoned with "Death Rey" across the front. As it turns out, the saying was quite appropriate. Sara didn't hold anything back as she seemed intent on seriously damaging her opponents. Okay, okay...so Sara wasn't actually trying to kill Martinez or Rogers. But what would you call a big boot flush to the face and a kick to the side of the head?!
Photo:
Wrestlin' Wally
Bonus POD!
Picture #2
Bonus POD!
Photo:
Wrestlin' Wally
Bonus POD!
Picture #3
Bonus POD!
Photo:
Wrestlin' Wally