Picture Of The Day for November 6, 2010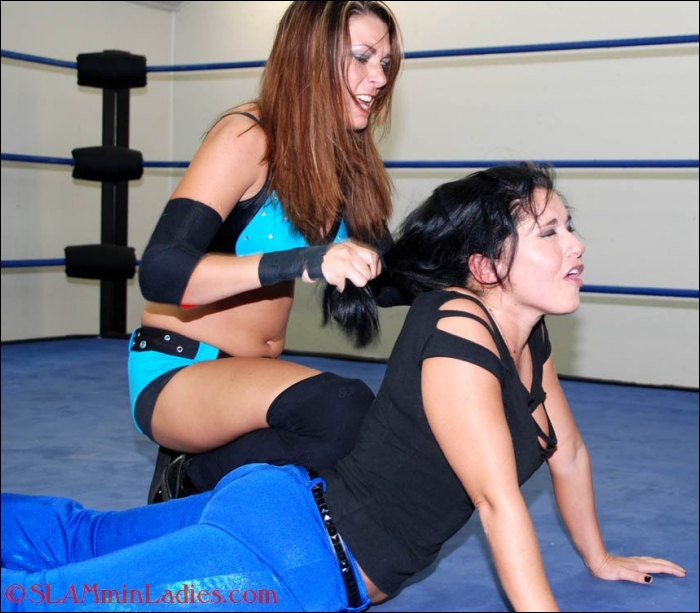 Open Wide!
A new month brought a new FREE gallery to one of our favorite sites on the web: Lexie Fyfe's SLAMminLadies.com. November's gallery, featuring popular G.L.O.R.Y. Girls Rain and Becky Bayless, highlights the action from a members' match that found the Minnesotan mauling the suffering Ms. Bayless. Take a look as Rain pulls back on that beautiful brunette hair...only to quickly switch over to an agonizing jaw ripper. Ouch!
But this is Rain, remember. Never underestimate her ability to uniquely torture her opponent. It didn't take long for her to put two and two together: why not combine the best of each to really do some damage? To Becky's horror, she soon found herself in a very painful predicament as her attacker combined the two vicious tactics...pulling that lush hair around Bayless' neck to strangle her while adding another dreaded jaw ripper in an attempt to further mangle the suffering wrestler. We've seen some nasty stuff inside the SL ring, but this has to rank up there near the top of the list!
Want to see over 40 more great shots from this match? Then click here to check out November's FREE gallery over at SLAMminLadies.com.
Better yet, get the match on DVD...just one of six contests on the SLAM 109 Members Compilation 9 available here. Want a taste before you buy? There's a video sample at the same link. Just browse down to the fourth offering on the page. Great stuff once again from SLAMmin' Ladies!
Photo:
SLAMminLadies.com
Bonus POD!
Picture #2
Bonus POD!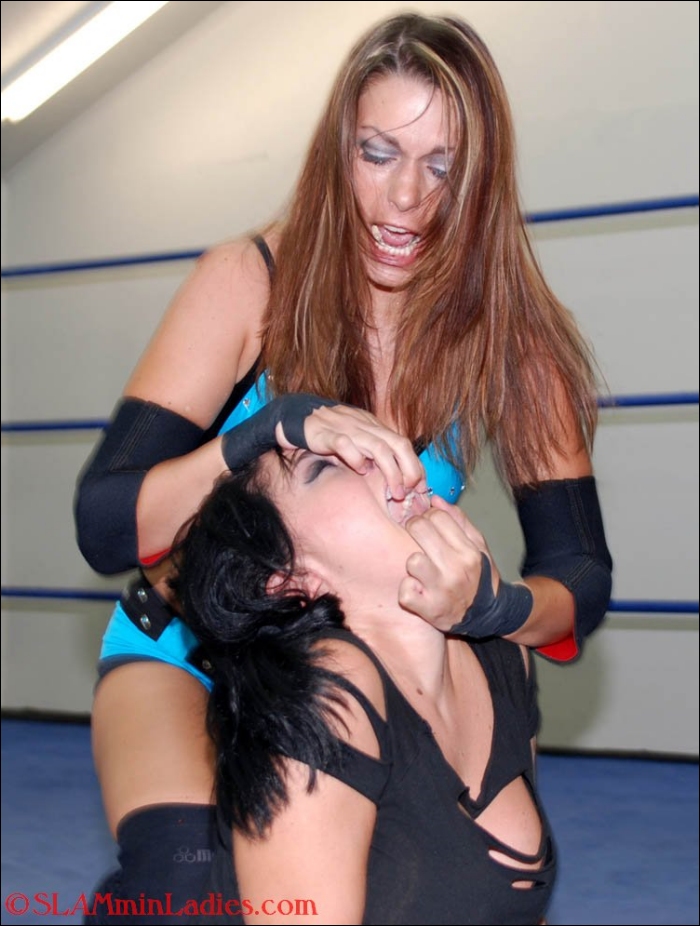 Photo:
SLAMminLadies.com
Bonus POD!
Picture #3
Bonus POD!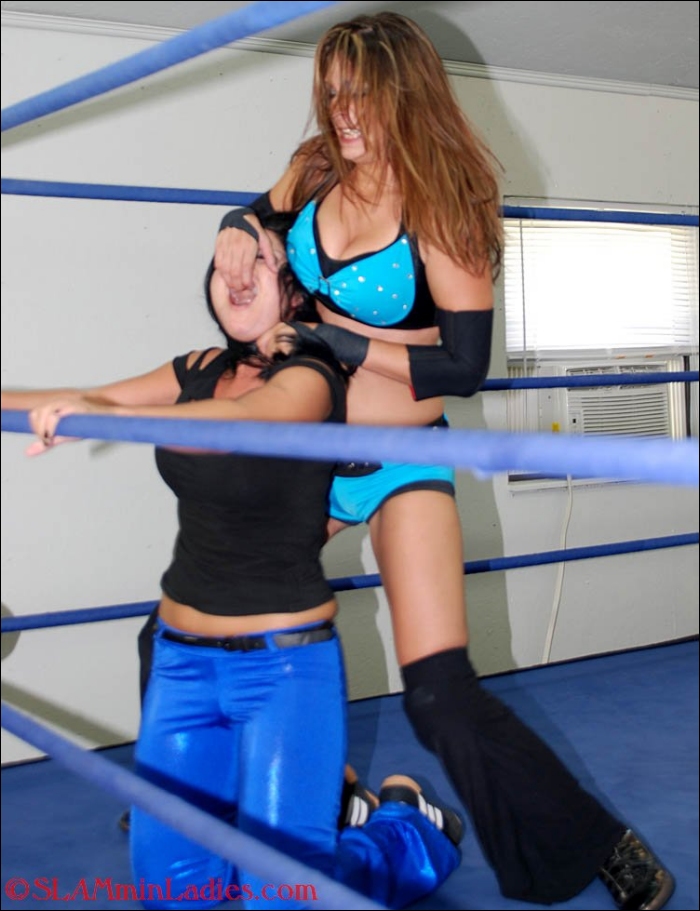 Photo:
SLAMminLadies.com
Bonus POD!
Picture #4
Bonus POD!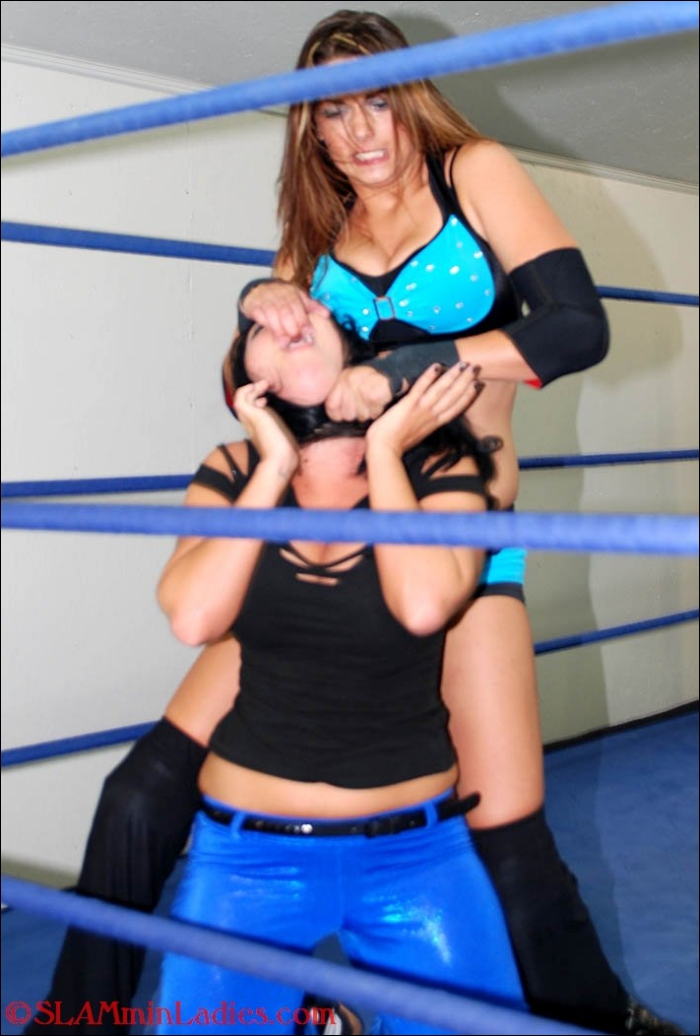 Photo:
SLAMminLadies.com