Picture Of The Day for May 30, 2010
Back To Glama-Training Already!
Hey...who is that under the hat surrounded by all that heavy metal? It's none other than G.L.O.R.Y. Girl and WWE Superstar Beth Phoenix! Unbelievably, The Glamazon is back in the gym and training less than two weeks after undergoing surgery to her right knee. We take that back. The "unbelievable" part, that is. Followers of the site have gotten to know Phoenix--our first-ever G.L.O.R.Y. Champion--well over the years. Her dedication to the sport and to her fans is unsurpassed. So it's not really surprising to us to see Beth back in the gym already...preparing for her return to the WWE ring later in 2010.
Good luck with your recovery, Phoenix! We're looking forward to seeing you in action again ASAP.
We found the picture above on Beth's Twitter feed...which she uses to keep everyone informed on what's happening in her life through words and pictures. The Glamazon's quirky sense of humor is on full display in many of her tweets. Take this one for instance: "Ahhh GlamaBreakfast...high in Iron" [Picture #2]. Or this one, where Phoenix tells us about her long-time best friend: "Sonya is a working breed" [ #3]. Ha!
Want to follow Beth Phoenix on Twitter? Sure you do! Just head over to Twitter.com/TheBethPhoenix and sign up.
Bonus POD!
Picture #2
Bonus POD!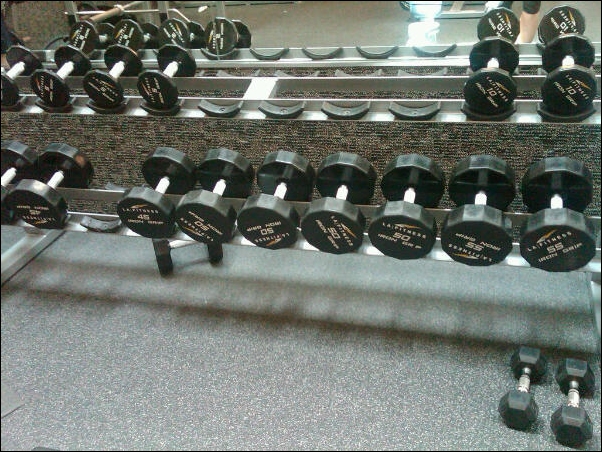 Bonus POD!
Picture #3
Bonus POD!