Picture Of The Day for April 30, 2010
WSU Uncensored Rumble 3: Show Of The Summer!
Women's Superstars Uncensored comes back to Union City, New Jersey, on June 26th to present what may very well be the show of the summer: Uncensored Rumble 3. Just take a look at that line-up. We count no less than 15 G.L.O.R.Y. Girls who are scheduled to appear on this card...and who knows how many more Sean might add to the show before the bell actually rings!
Two of the ladies scheduled to compete were also in the finals of early-April's WSU 2010 King And Queen Of The Ring Tournament. Long-time G.L.O.R.Y. Girls Alicia and Nikki Roxx squared-off for some intergender tag action that night...and you can tell from the pictures below that neither lady held back inside the ring. In one of the most hotly contested matches of the tourney, both Nikki and Alicia dished-out and absorbed some tremendous punishment. And we have no reason to believe that it will be any different come June 26th when Alicia takes on Mercedes Martinez for the WSU title and Nikki teams with fellow G.L.O.R.Y. Girl Amber O'Neal in an uncensored rules tag match.
This is one show that you'll want to get tickets for quickly. Use this link to get more details about the event and to order your tickets.
Bonus POD!
Picture #2
Bonus POD!
Photo:
Hollow
Bonus POD!
Picture #3
Bonus POD!
Photo:
Hollow
Bonus POD!
Picture #4
Bonus POD!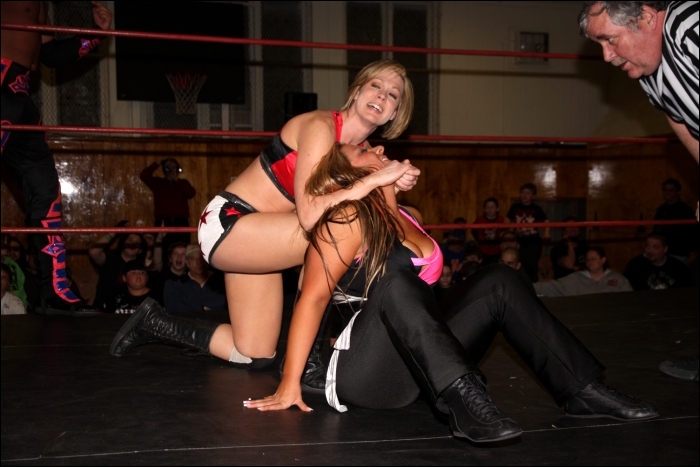 Photo:
Hollow