Picture Of The Day for March 19, 2010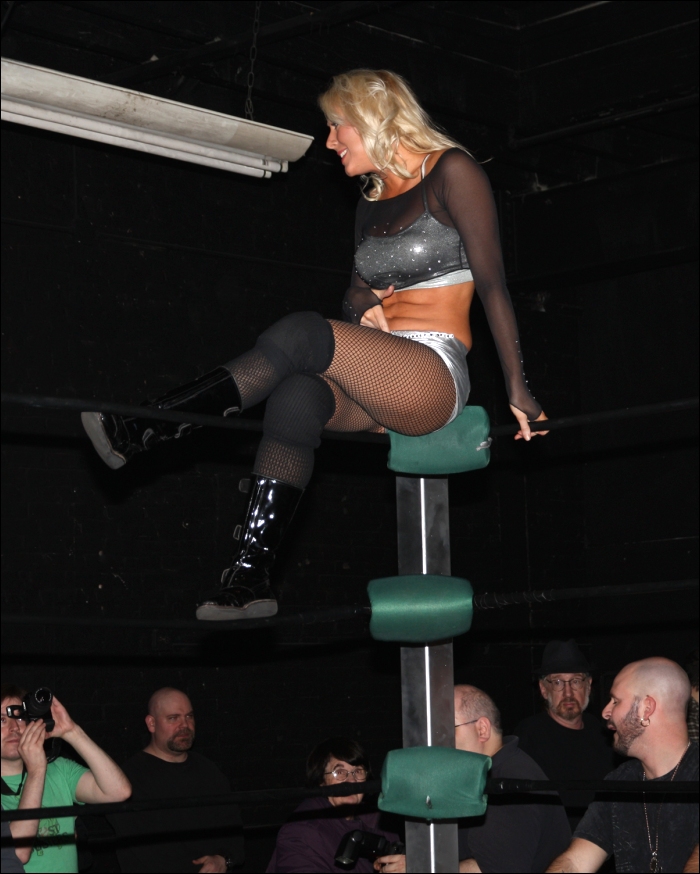 What Respect?!
When G.L.O.R.Y. Girl Amber O'Neal faced WSU Hall Of Famer Jazz back on March 6th, their match was billed as the Battle Of The Undefeateds. Amber had a 5-0 WSU record going into the contest. Jazz had won her only WSU match. Additionally, Jazz brought many years of indy and WWE experience into the match. But all that apparently meant little to the southern blonde as she showed little deference to the veteran at the start of their match...sitting nonchalantly atop the corner turnbuckle as Jazz was introduced to the crowd.
That same attitude persisted after the bell rang with Amber ignoring the referee as she went about abusing the vet. First it was a boot to the throat as she pressed Jazz against the corner turnbuckles. Then the violent blonde simply straddled her opponent and dug her fingers into Jazz's windpipe. So much for showing the veteran respect!
In the end, it was Amber O'Neal who left the ring still undefeated in WSU competition!
Photo:
Hollow
Bonus POD!
Picture #2
Bonus POD!
Photo:
Hollow
Bonus POD!
Picture #3
Bonus POD!
Photo:
Hollow