Picture Of The Day for April 5, 2009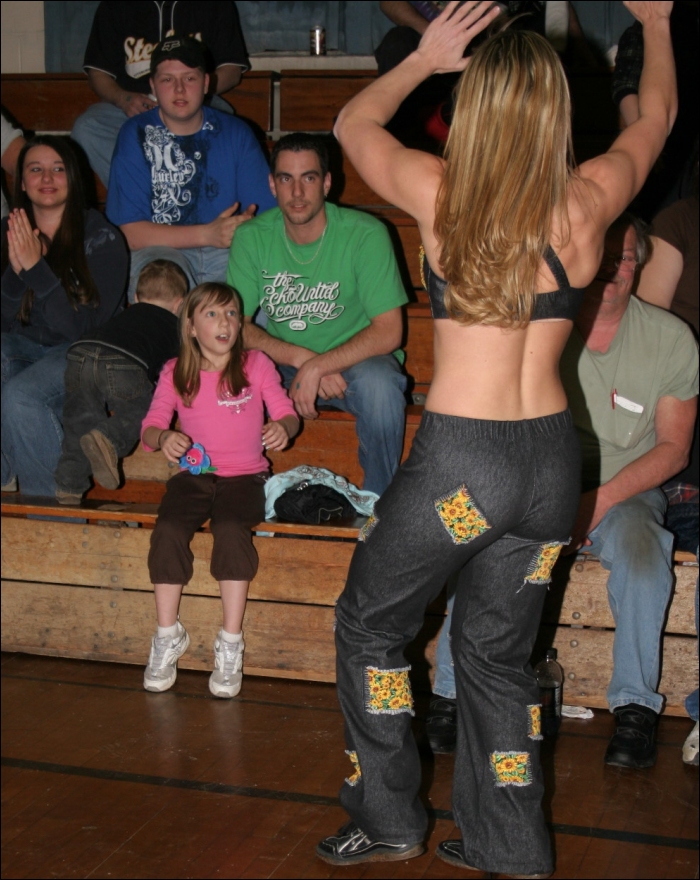 Smiles And Thrills For The Kids!
If you've been a G.L.O.R.Y. Wrestling fan for any amount of time, you know by now that we have a soft spot in our heart for the wrestlers who go out of their way to pay attention to the kids sitting at ringside...especially the younger fans who still look up to the wrestlers with stars in their big, wide eyes. And that's exactly what happened when G.L.O.R.Y. Girl Lorelei Lee took to the ring last weekend for DCW in Hastings, Pennsylvania. Take a look at the face on that cute little fan in the pink shirt. A priceless shot from Wrestlin' Wally! Lorelei even stepped up into the bleachers to high-five some of the young fans in the upper rows (below). Think those kids are excited?!
G.L.O.R.Y. Girl Sassy Stephie got into the act, too. As she made her way to the squared circle for her match, she collected some encouraging hand-slaps from another exuberant ringside youngster.
Meanwhile, some of the youngsters do get a little star struck. These two young ladies certainly seem happy to be having a little up-close time with Diva Sara Brooks...although they're doing a great job of hiding their excitement. But our guess is that they breathlessly told a lot of their friends at school the following Monday about their time meeting Ms. Brooks!
While the boys also enjoy rooting for many of the good girls on our roster, it's obvious that there is a special connection between the younger female fans and the G.L.O.R.Y. Girls. In all the pictures of this type that we've seen over the years, the girls always seem to have that "look" when they greet the G.L.O.R.Y. Girls. Empowerment? Admiration? Whatever the emotion, it definitely looks to us like a positive experience for all of these young ladies...G.L.O.R.Y. Girls included!
Photo:
Wrestlin' Wally
Bonus POD!
Picture #2
Bonus POD!
Photo:
Wrestlin' Wally
Bonus POD!
Picture #3
Bonus POD!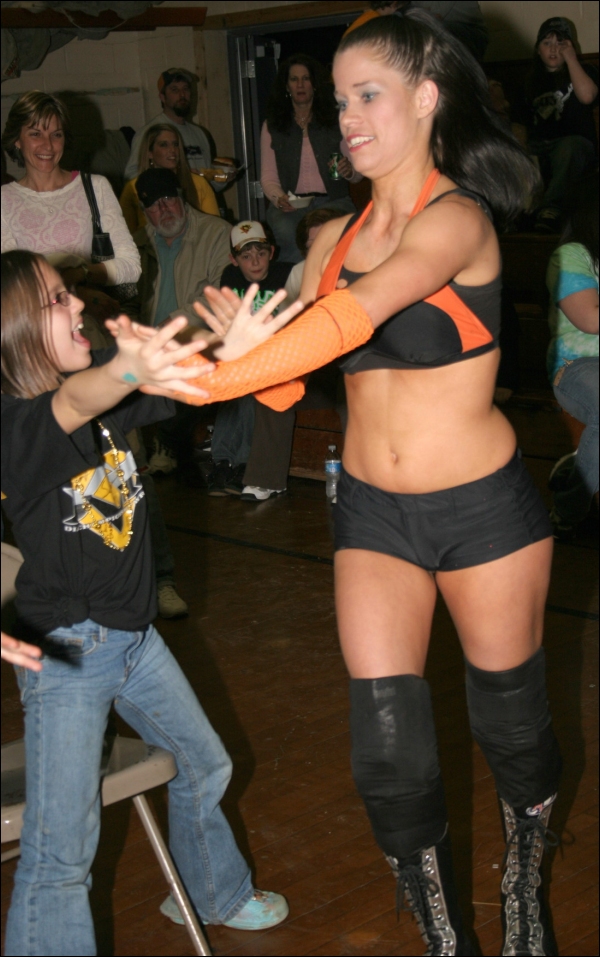 Photo:
Wrestlin' Wally
Bonus POD!
Picture #4
Bonus POD!
Photo:
Wrestlin' Wally