Picture Of The Day for January 17, 2009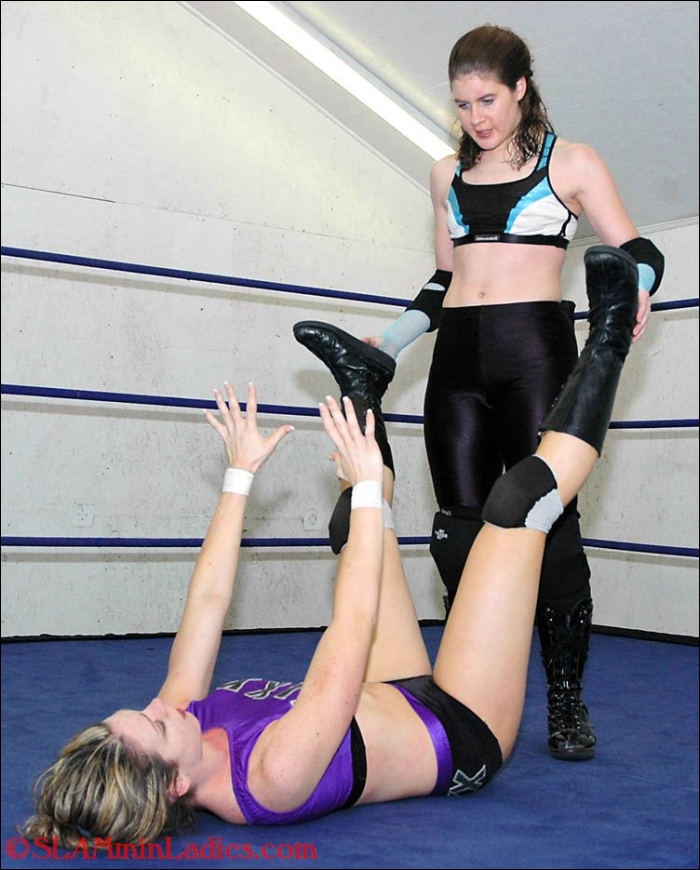 Cindy Rogers Returns To The Ring! But Which Cindy?
There was a major announcement from Cindy Rogers last weekend. The long-time G.L.O.R.Y. Girl announced that...contrary to some rumors that have been circulating recently...the injury that had plagued her for much of 2008 is history. After a tough, painful and grueling rehabilitation program, Cindy is ready to return to the ring in March. That's great news for G.L.O.R.Y. fans. Maybe not so good news for the ladies who will now have to face her inside the ropes! But our question is: Which Cindy Rogers will we see in two months?
Will we see the Cindy who has become known to many as a ruthless ring competitor...willing and eager to do anything needed to not only defeat, but also torture an opponent? In the shot above, Cindy has fellow G.L.O.R.Y. Girl Nikki Roxx on the mat and helpless during a SLAMminLadies.com match. She has a couple of options open to her at this point. What action did she take?
Photo:
SLAMminLadies.com
Bonus POD!
Picture #2
Bonus POD!
Will It Be
"Low Down And Dirty"

Cindy?

Despite Nikki pleading and begging for her opponent to show a little mercy, Cindy displayed none as she turned that leg split on her vulnerable opponent into a nasty stomp to the body. And from Roxx's reaction, that big boot could very well have landed below the belt! You can't get much more low down and dirty than that. Is this what we can expect from Rogers after her March return to action? Or...

Photo:
SLAMminLadies.com

Bonus POD!

Picture #3

Bonus POD!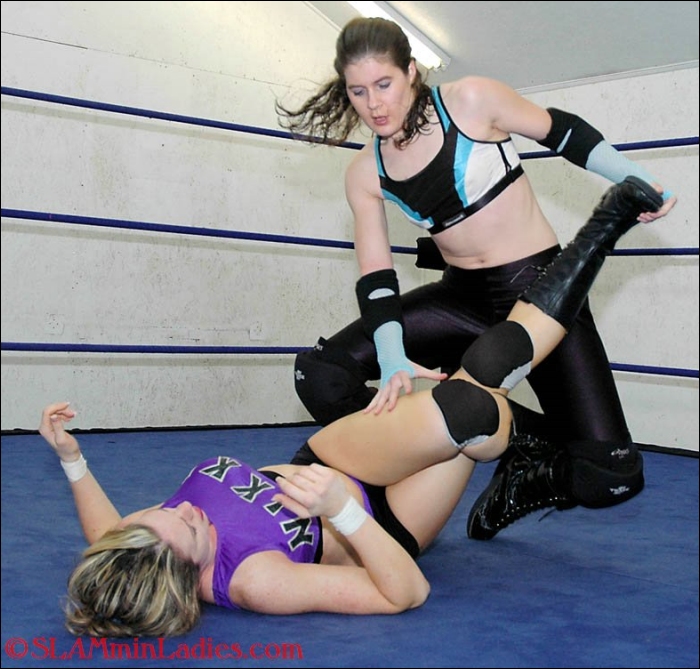 Will It Be
"The Definition Of Technician"

?

On the other hand, everyone knows that Ms. Rogers is one of the most proficient ring technicians in the sport today. A display of that can be seen in the shots above and below...proof that Cindy is just as capable of using intricate, creative and legal maneuvers to chalk up a victory over any opponent. The thing is, Rogers used all of what you've seen today in the same match! So it may not be a matter of wondering which Cindy Rogers we'll get in two months. Our guess is that we'll get both!

Want to see this full Cindy Rogers vs. Nikki Roxx match right now? You can get it by using this link to hit the SLAMpegs section of Lexie's SLAMminLadies.com site. There's even a short clip with some highlights of the match that you can watch for free! And while you're there, check out the rest of the great SLAMminStuff available.

Photo:
SLAMminLadies.com

Bonus POD!

Picture #4

Bonus POD!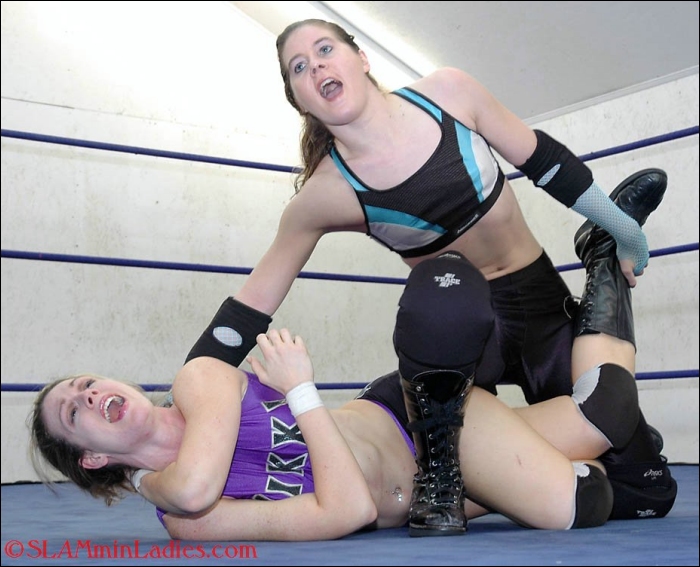 Photo:
SLAMminLadies.com
Bonus POD!
Picture #5
Bonus POD!
Photo:
SLAMminLadies.com