Picture Of The Day for November 12, 2008
Who Is That Masked Mat Maiden?
At last month's SHIMMER event in Berwyn, Illinois, a mysterious masked wrestler had the crowd buzzing as she made her way into the ring to do battle. The physique certainly looked familiar...how could the fans in attendance not notice that incredible body?! But who is it?
Photo:
Wrestlin' Wally
Bonus POD!
Picture #2
Bonus POD!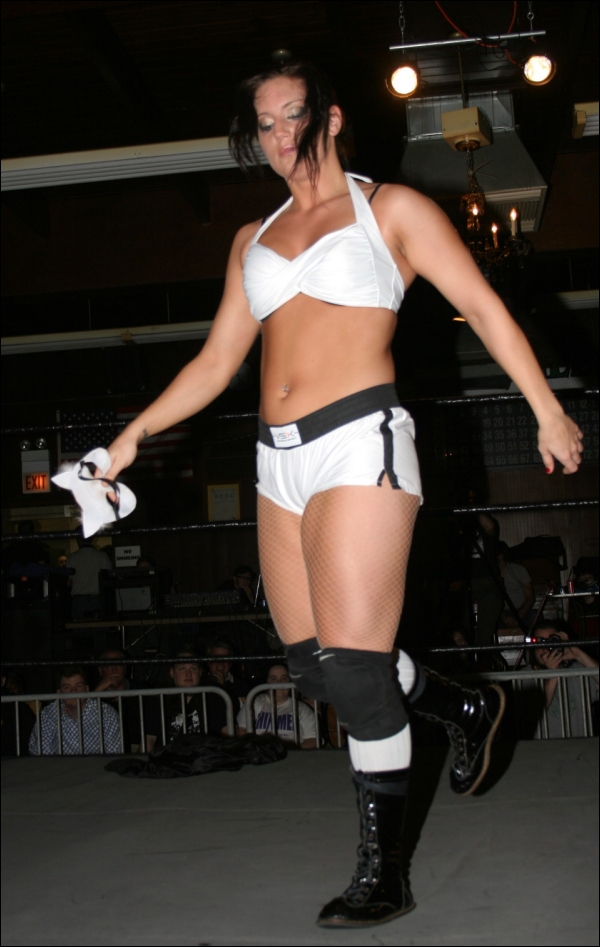 Haley Rogers, a.k.a. Cat Power
The lady behind the mask turns out to be G.L.O.R.Y. Girl Haley Rogers, also known as Cat Power. Rogers has been making inroads on the U.S. indy scene throughout 2008 with her great looks, rough ring style and superior wrestling knowledge.
And she's not alone. There's a bevy of Canadian ring beauties who have invaded their neighbor to the south to prove their country's ring superiority. Along with Haley Rogers, one of those ladies is...
Photo:
Wrestlin' Wally
Bonus POD!
Picture #3
Bonus POD!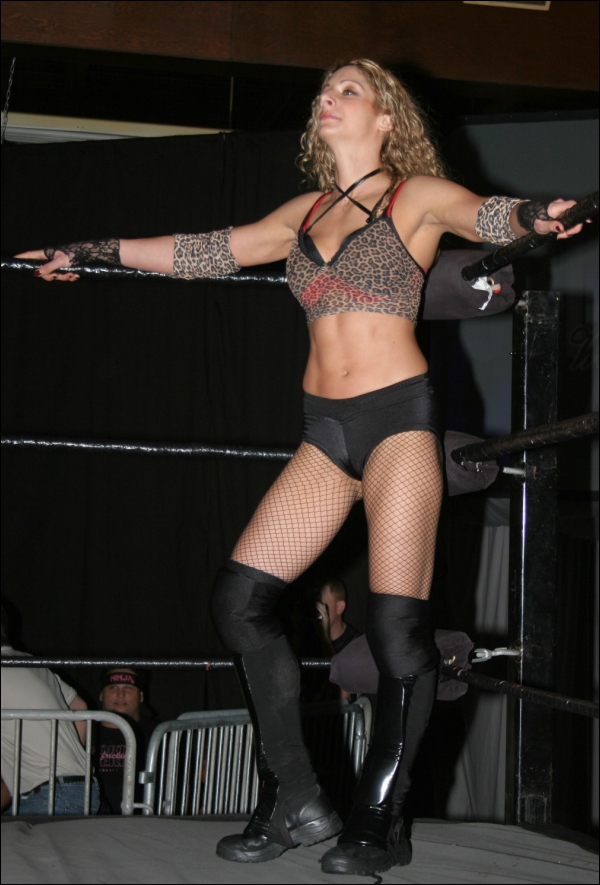 Danyah!
G.L.O.R.Y. Girl Danyah is another of those Canadian ladies who has been making a mark on the U.S. indy scene over the past year. Like her fellow citizen grapplers, Danyah is well-versed in ring technique, willing to bend the rules when needed and, as you can tell from this shot, incredibly built for competition. Just take a look at those abs (not to mention all the rest of that impressive physique) and you just have to say: "WOW!"
The two Canadian G.L.O.R.Y. Girls mixed it up in Berwyn...and we'll have some of that action for you tomorrow.
Photo:
Wrestlin' Wally