Picture Of The Day for October 8, 2008
Pain And Suffering In Tupelo!
More MLW action from the Tupelo, Mississippi, event which took place this past weekend. Lots of G.L.O.R.Y. Girls participated in the action...some delivering punishment and others feeling big pain!
It's easy to see who was feeling the pain at this point in the Molotov (a.k.a. Tasha Simone) vs. Sarah Lynn match. Sarah's face is twisted into a mask of pain as her red-haired tormentor tries to injure that right knee. Look at the way Molotov tries to dig the elbow into the side of the joint in a methodical and vicious attempt to damage the ligaments and tendons normally protected by the kneecap. But this is nothing compared to what Molotov did next.
Take a look (below) as the out-of-control Molotov tries to cripple her young opponent...with plenty of assistance from the corner ring post. Molotov locks up the legs and torques them around the post, once again applying big pressure to Lynn's lower extremities. As Sarah's body arches off the mat in agony you can tell, quite frankly, the position of that steel post against Lynn's groin is certainly causing some agony to boot!
In other MLW action, Alere Little Feather found herself almost having to fight two opponents in her battle against fellow G.L.O.R.Y. Girl Josie. It may not be obvious to ALF why that ab stretch Josie has her in feels particularly painful...but it's apparent to us! Look at Misty James lending a helping hand to Josie to make that stretch even more effective at tearing apart the Native American's abdominal muscles. Is the referee going to put an end to that or what?!
Meanwhile, Hellena Heavenly takes a cue from Josie and decides that going after the abs and midsection of her opponent is probably a good strategy. But while Josie looked for illegal help in her match, Hellena does it all by herself as she digs those strong fingers into the the abdominals of SinD. The attack certainly seems effective as the blonde writhes on the mat and grabs for the ropes in an attempt to end the lightning bolts of pain pulsing through her midsection and to have the hold broken.
Great MLW action shots...thanks Teech!
Photo:
Teech
Bonus POD!
Picture #2
Bonus POD!
Photo:
Teech
Bonus POD!
Picture #3
Bonus POD!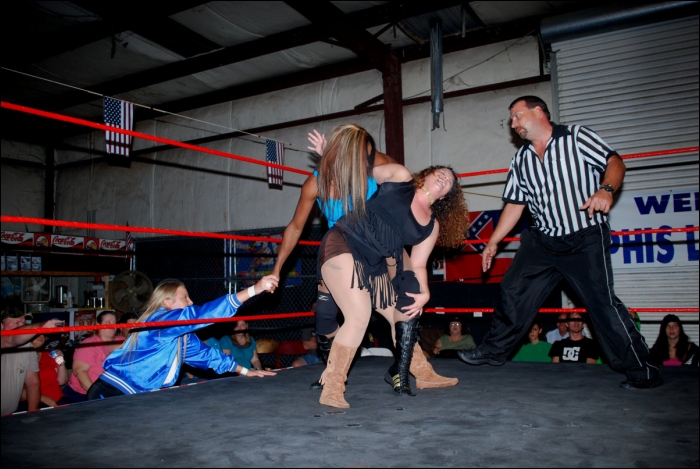 Photo:
Teech
Bonus POD!
Picture #4
Bonus POD!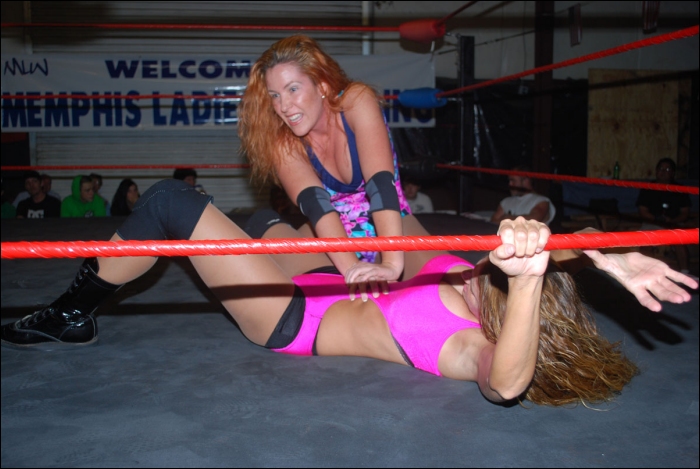 Photo:
Teech