Picture Of The Day for June 19, 2008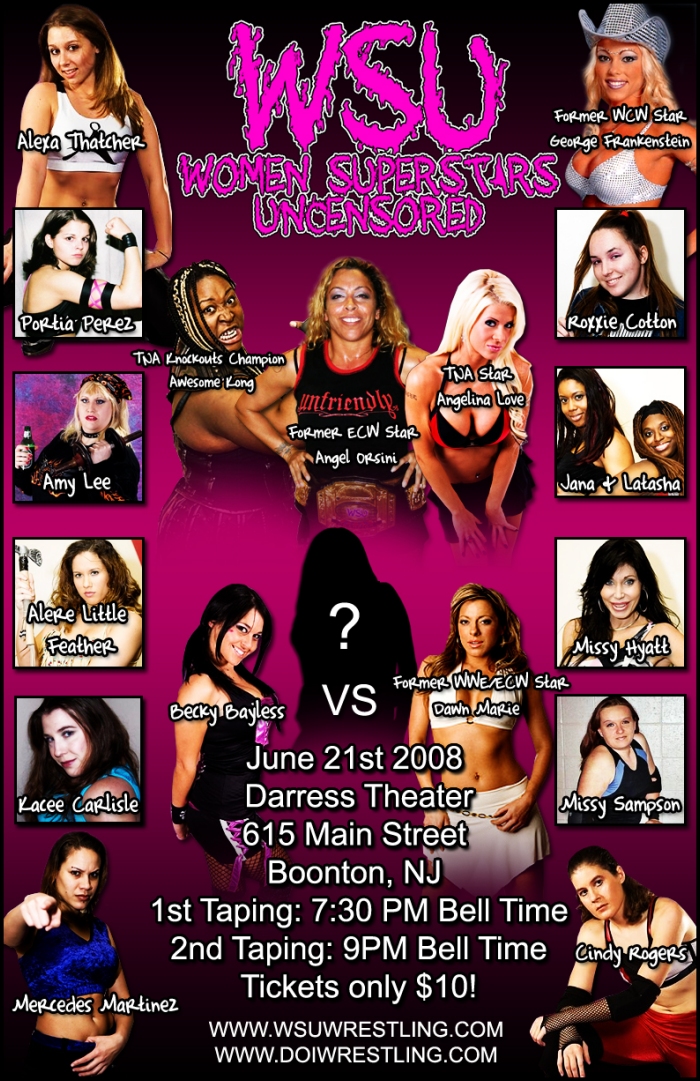 Huge WSU Event This Saturday!
Two days to go until WSU's next big double-show, double-taping event at the Darress Theater in Boonton, New Jersey...and what a show this promises to be. Tons of G.L.O.R.Y. Girls. TNA Knockout stars. Former WWE/ECW/WCW stars. Take a look at those names. This is not only a star-studded show (understatement of the year!)...but it's also going to be an action-packed show. Then again, when is a WSU show not action-packed?!
See you at the arena Saturday night!