Picture Of The Day for June 20, 2008
Roxie Beatdown #238...But She Keeps On Trying!
G.L.O.R.Y. Girls Roxie Cotton and Kacee Carlisle faced-off three weeks ago in Manassas, Virginia for Kyda Pro and once again, the 80's Valley Girl took another brutal beating. We don't know the exact number of losses Roxie has at this point in her career, but if we were the betting type, our guess would be around 240. Still, you have to admire Roxie's tenaciousness, refusal to quit and willingness to sign-on to face any and all opponents that promoters throw against her.
In Manassas, tough Kacee Carlisle took to punishing her opponent early and often. Roxie had to know that it was going to be a long and brutal match early on when Kacee grabbed her by the pigtails and smashed her face repeatedly into the ring apron.
Back in the ring, Roxie's punishment continued as Carlisle roughed-up the blonde in the corner...first, with a series of stomps to the gut that put Cotton down to the mat, then by grinding a big boot into the throat of the trapped Cali Girl. Ms. Carlisle refused to let up on her attack as she next tried to choke Roxie out by abusing her on the middle ring rope. Look at how the brutal brunette pulls up on that second rope with both hands while putting her weight on the upper back of her victim...all to make the hold that much more effective.
In the end, Roxie chalked up another loss...but only after Carlisle got some help from a ringside assistant and a handful of powder to Cotton's eyes. In our final Bonus POD picture below, a very dejected Roxie gives her famous Valley Girl sign to Wrestlin' Wally. But as disappointed as Roxie Cotton is, we know she'll bounce back stronger than ever in her next match. And that next match is tomorrow when she wrestles for WSU in Boonton, New Jersey. Kacee Carlisle will be on the card too. Will there be a locker room rematch between these two ladies?
NOTE THIS VENUE CHANGE! Tomorrow's WSU event has been changed to a new venue: the Darress Theater at 615 Main Street in Boonton, New Jersey. The theater is only about a ten-minute drive from WSU's usual ECPW venue. Just off of Route 287, the new venue is easy to find. To accommodate fans who may show up at the original venue, the bell time has been moved back one-half hour to 7:30pm. Click here to see the newly updated WSU event poster with all the latest info.
Photo:
Wrestlin' Wally
Bonus POD!
Picture #2
Bonus POD!
Photo:
Wrestlin' Wally
Bonus POD!
Picture #3
Bonus POD!
Photo:
Wrestlin' Wally
Bonus POD!
Picture #4
Bonus POD!
Photo:
Wrestlin' Wally
Bonus POD!
Picture #5
Bonus POD!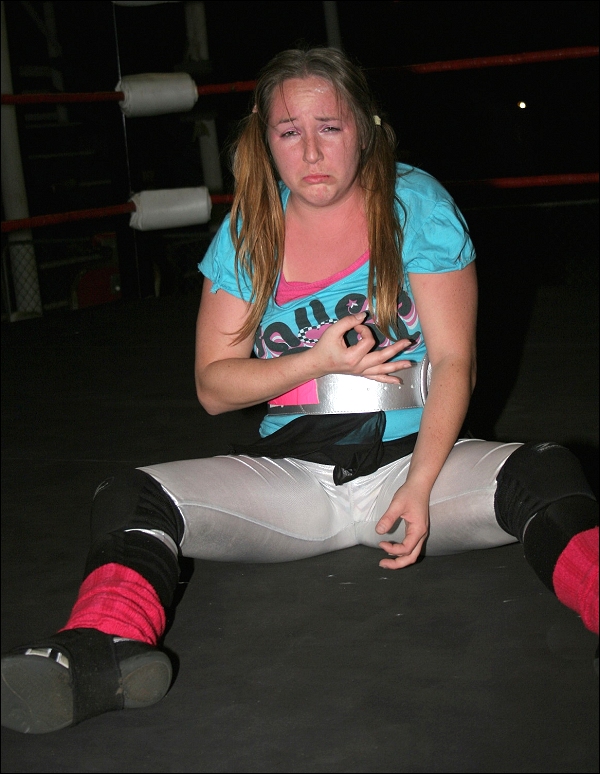 Photo:
Wrestlin' Wally