Picture Of The Day for May 20, 2008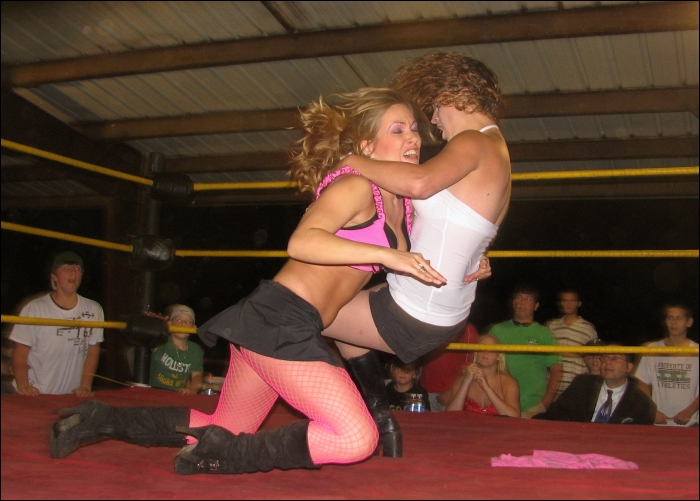 What Would Mr. Peterman Say?
G.L.O.R.Y. Girl Irresistible Danielle was in a rowdy mood this past Saturday Night as she managed her man John Saxon against Southland Heavyweight Champion Sassy Vegas. Seems that the Gulf Coast beauty was ticked-off at the way her rival, Lovely Layla, was interjecting herself into the match. So Danielle took matters into her own hands by climbing into the ring and engaging her enemy in combat!
The battle was a wild and wooly affair as both ladies clawed into each other with reckless abandon. Hair was yanked. Bodies were scissored. In-close fighting battered the torsos of these two gorgeous wildcats. The hatred between this pair was such that it took both of the heavyweights to pry the two ladies apart!
Being the Seinfeld fans that we are here at G.L.O.R.Y. Wrestling, Brian's pictures of Danielle's catfight got us thinking: "What would Mr. Peterman say if he was sitting at ringside during this irresistible battle?"
Photo:
Brian Reese
Bonus POD!
Picture #2
Bonus POD!
Photo:
Brian Reese
Bonus POD!
Picture #3
Bonus POD!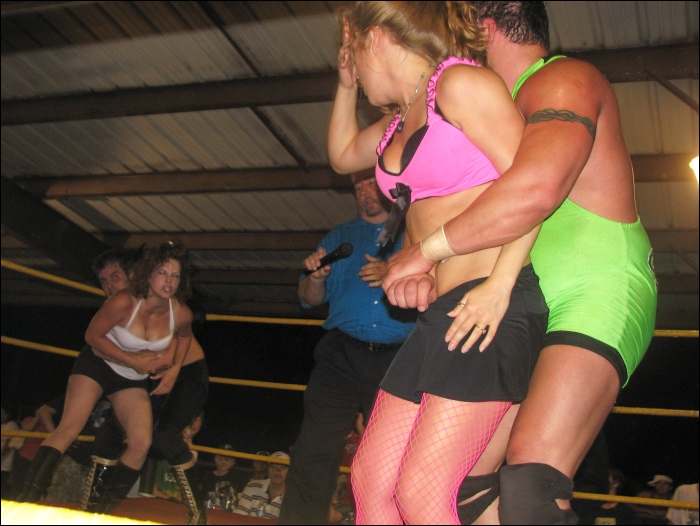 Photo:
Brian Reese