Picture Of The Day for May 19, 2008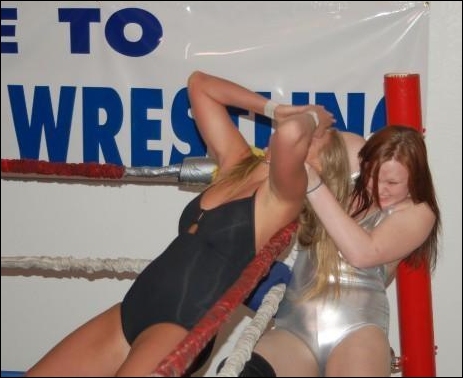 Don't Feel Sorry For Misty
It looks like blonde beauty Misty James is taking a pummeling in the corner during this Memphis Ladies Wrestling match held earlier this year. Her opponent is pulling back hard on what looks to be a blatant choke hold...a choke hold that she doesn't appear ready to release anytime soon!
But don't feel too sorry for Misty...
Bonus POD!
Picture #2
Bonus POD!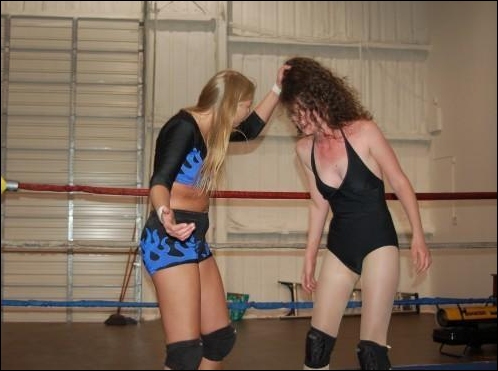 Misty Dishes It Out
Misty can be as nasty and vicious as anyone in the ring. Just in case you started to feel sorry for her after seeing our first picture, check this one out. Here, Ms. James has already delivered a series of fists to the face of her opponent. But rather than let her groggy victim fall to the mat, she keeps her on her feet with a handful of hair. Why? Simply to taunt her! You can see that Misty isn't preparing another blow. Her opponent is certainly in no condition to fight back. James is simply taking the opportunity to torment and demean this poor girl. Bet you didn't think this blonde beauty could have such a mean streak, huh?
You can learn more about our newest G.L.O.R.Y. Girl, Misty James, by clicking the link below and visiting her brand new profile.