Picture Of The Day for October 11, 2007
Jessica and Nikita and...Brian?!
What happens when you get G.L.O.R.Y. Girls Jessica Dalton (ODB) and Nikita (Katie Lea), along with photographer Brian Gaddis together in the same building? Great actions shots, that's what! Brian was ringside at last month's OVW event in Owensboro, Kentucky when Jessica and Nikita squared off, and we get to enjoy the fruits of his work.
After the girls first locked up and it looked like Dalton was losing the battle, it didn't take long for her to take the low road. As you can see, the muscular blonde went right for that brunette hair to take Nikita down to the mat. That advantage didn't last long, however, and when the dark-haired beauty got her chance for payback she took it! Soon, it was Dalton whose scalp was in pain when she found her own hair the target of her opponent's attack!
Photo:
Brian Gaddis
Bonus POD!
Picture #2
Bonus POD!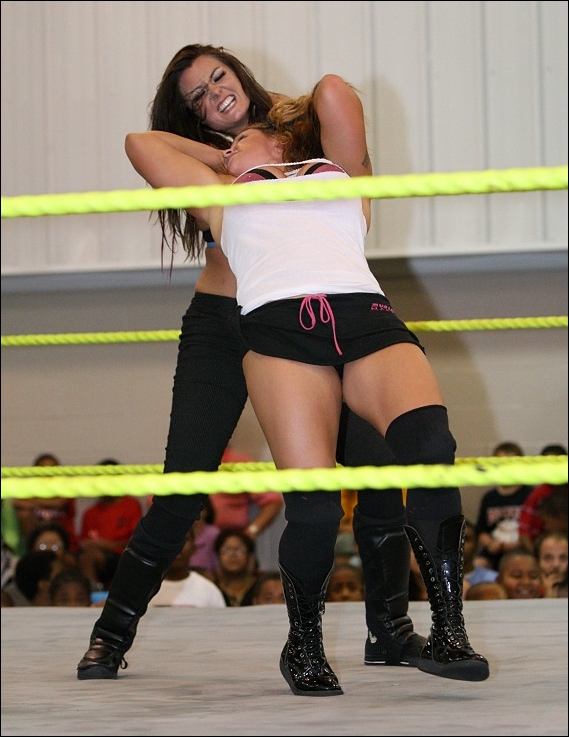 Photo:
Brian Gaddis