Picture Of The Day for December 25, 2011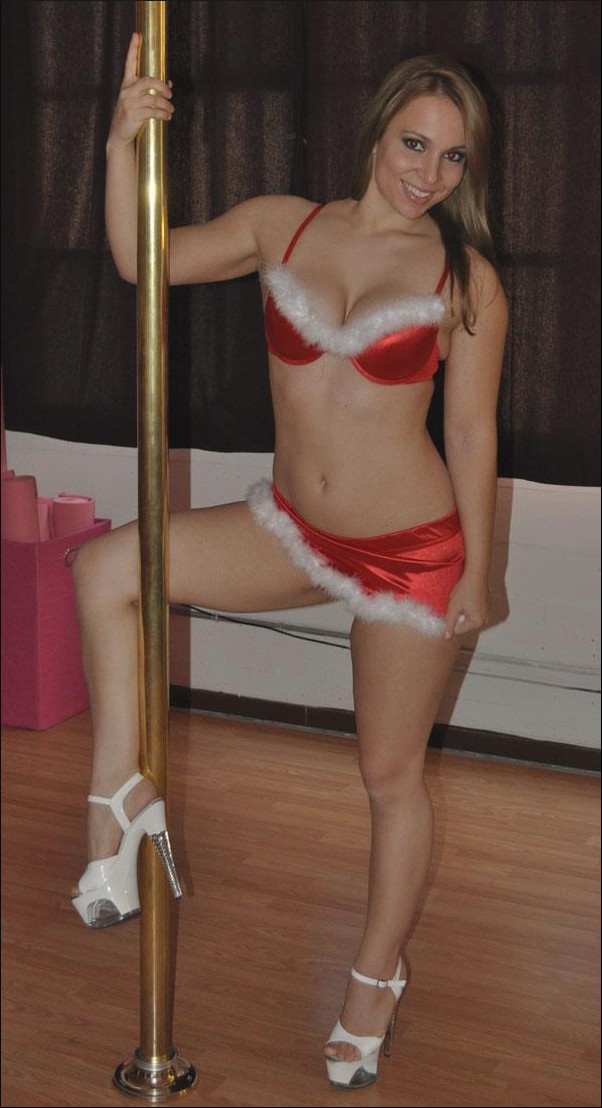 Oh, What A Helper To Have!
One of Santa's Little Helpers—and pole dancer extraordinaire—Lizzy Valentine is looking good just before her workout at the dance studio. As her many fans know, the sexy G.L.O.R.Y. Girl is not only accomplished in the world of indy wrestling. Besides scoring highly in various pole dancing competitions, this blonde beauty has also wrestled in Mexico, been in movies, acted in television commercials and modeled for many of California's top fashion photographers. Who better to wish G.L.O.R.Y. fans a very Merry Christmas?!