Picture Of The Day for November 4, 2011
Cleaning Up The Ring
It looks like Kacee Carlisle decided to play the French maid for Halloween this year. And what a sexy maid she was! With feather duster in hand, Kacee made sure the ring was spic and span before posing on the apron for some playful promo shots. But once the fun was over, it was off to another show for Ms. Carlisle...and that's where she really cleaned up!
The match took place in Farmville, Virginia, for the BWF Women's Title against Kimberly Spades. Kacee was as tough and rough as usual. Maybe even more so as she cleaned up the ring with her less experienced opponent. No sooner had the bell run than Kacee took the liberty of clawing at the eyes of Spades. After that, a yank of the hair and choke over the top ring rope caused further pain for the battered wrestlerette. Even after all that abuse, Carlisle still wasn't satisfied with her destruction of the suffering Spades. Some stomach scrambling shoulder tackles against the corner turnbuckles came next.
Problem was, Kacee was so busy figuring out new ways to abuse her poor opponent she forgot to actually win the match! That's right...it was Kimberly Spades who surprised the more accomplished Kacee Carlisle at the very end of the match to come away as the BWF Women's Champion. Perhaps if Kacee had spent more time concentrating on winning rather than trying to sadistically punish her opponent, she'd have some gold around her waist right now!
Bonus POD!
Picture #2
Bonus POD!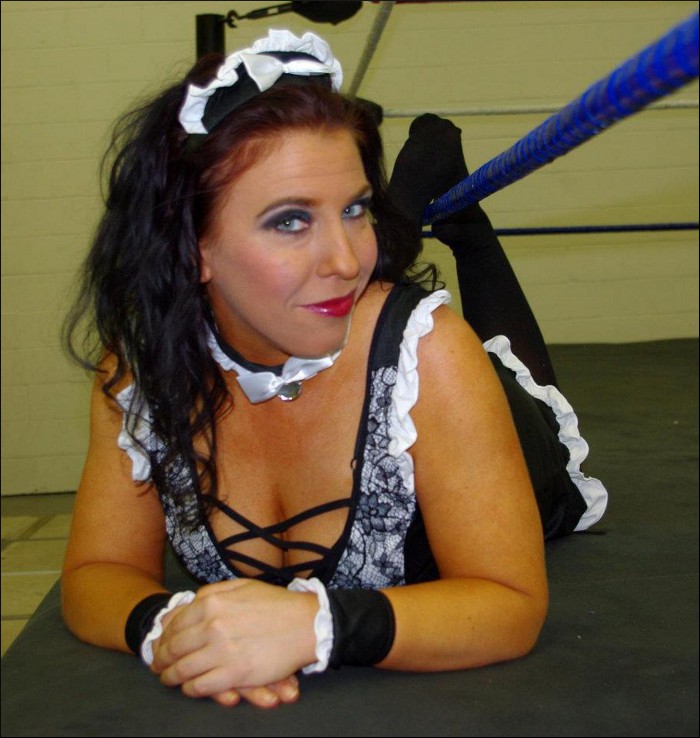 Bonus POD!
Picture #3
Bonus POD!
Photo:
Jean Brown
Bonus POD!
Picture #4
Bonus POD!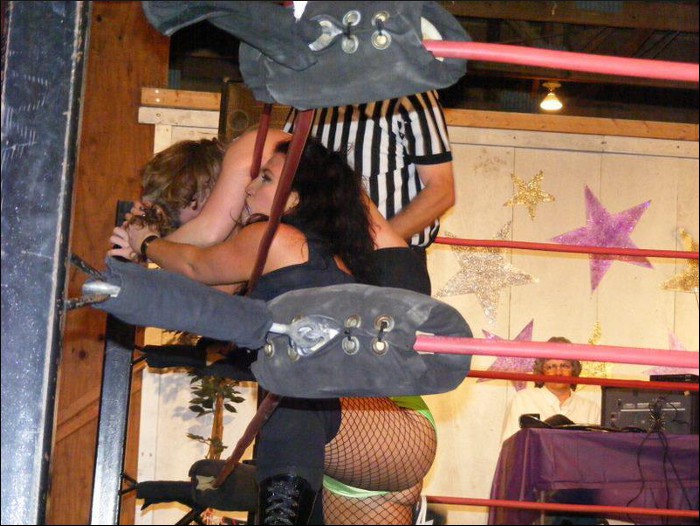 Photo:
Jean Brown
Bonus POD!
Picture #5
Bonus POD!
Photo:
Jean Brown