Picture Of The Day for August 7, 2011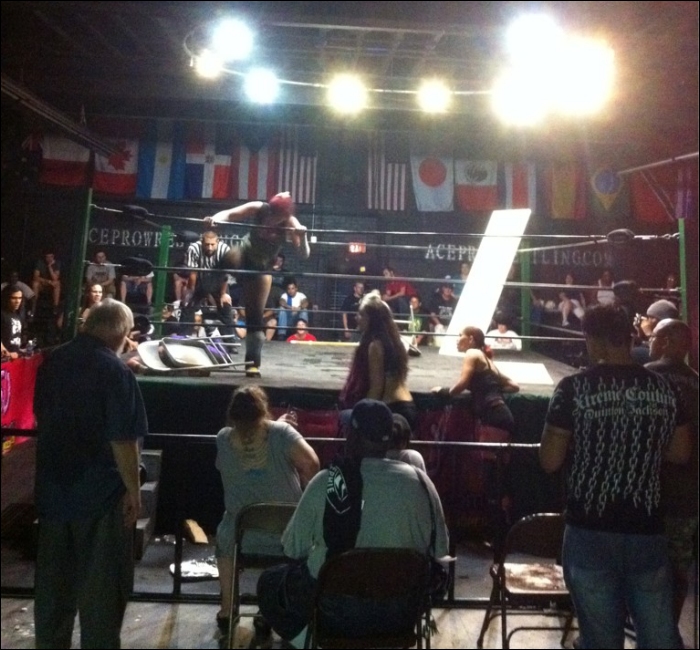 Mayhem & Madness: WSU Style!
Once again, the ladies of Women Superstars Uncensored put on a show that was off the charts last night in Union City, New Jersey. Among all the madness and mayhem one match stood out for its sheer violence: the ring-rocking brawl between G.L.O.R.Y. Girl Alicia and Jessicka Havok. Oh wait...did we say brawl? We meant WAR. These two wrestlers beat the living daylights out of each other on their way to a no-decision outcome. But from these pictures broadcast over the net by a WSU backstage cell phone, it looks like Alicia took the brunt of the punishment. Among other abuse, the sexy blonde bombshell was stomped beneath a steel chair and smashed through a solid wood door before being left in a near lifeless heap on the mat. Sheer brutality...even by WSU standards!
Photo:
WSU Wrestling
Bonus POD!
Picture #2
Bonus POD!
Photo:
WSU Wrestling
Bonus POD!
Picture #3
Bonus POD!
Photo:
WSU Wrestling