Picture Of The Day for July 23, 2011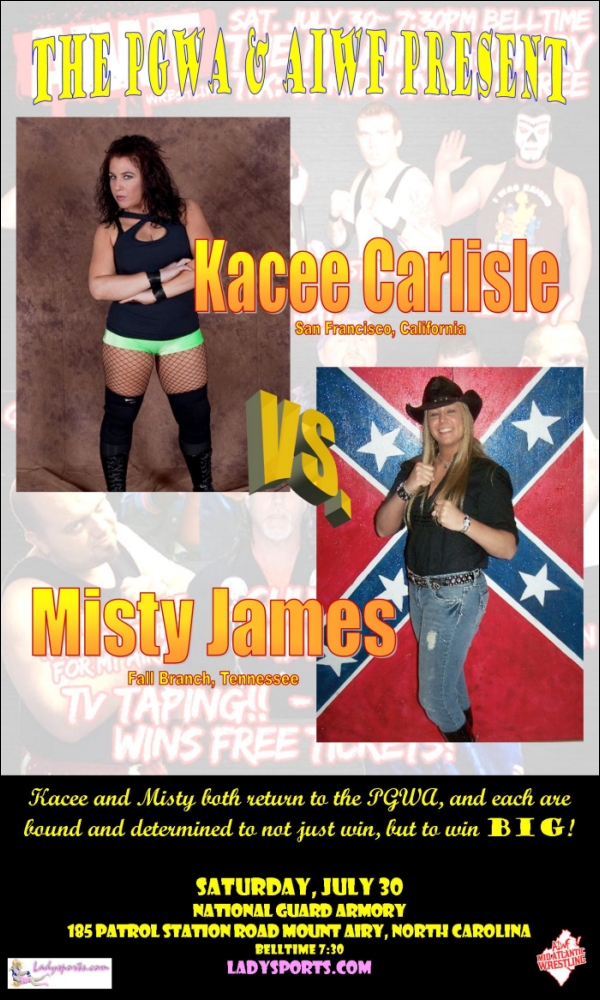 BIG Match Next Saturday!
Looks like a rough and tumble battle is headed for Mount Airy, North Carolina, next Saturday (July 30th) when G.L.O.R.Y. Girls Kacee Carlisle and Misty James tangle in a PGWA-sanctioned match as part of an AIWF event. These two had a run in last year in Falling Waters, West Virginia, when they found themselves on opposite sides in an intergender tag match. Kacee and Misty each had the chance to pound—and be pounded by!—her opponent during the melee...as you can see from Wrestlin' Wally's pictures below. Well, this time it will be just Kacee and Misty in the ring. No men. No partners. And we're guessing, No mercy!
Bonus POD!
Picture #2
Bonus POD!
Photo:
Wrestlin' Wally
Bonus POD!
Picture #3
Bonus POD!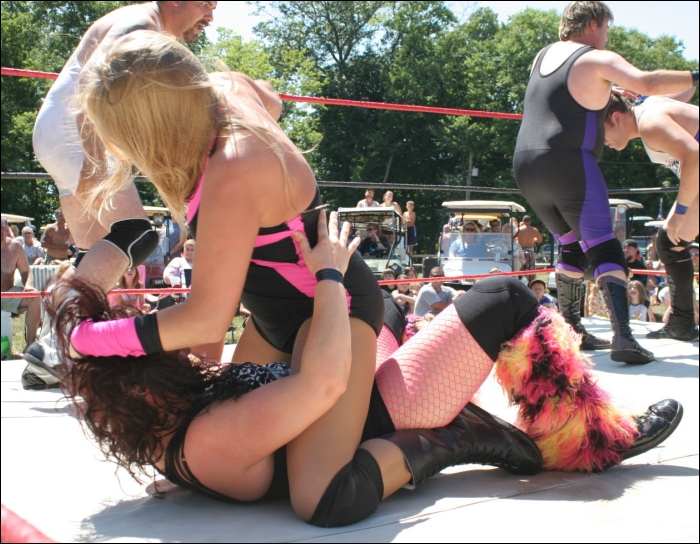 Photo:
Wrestlin' Wally