Picture Of The Day for May 27, 2010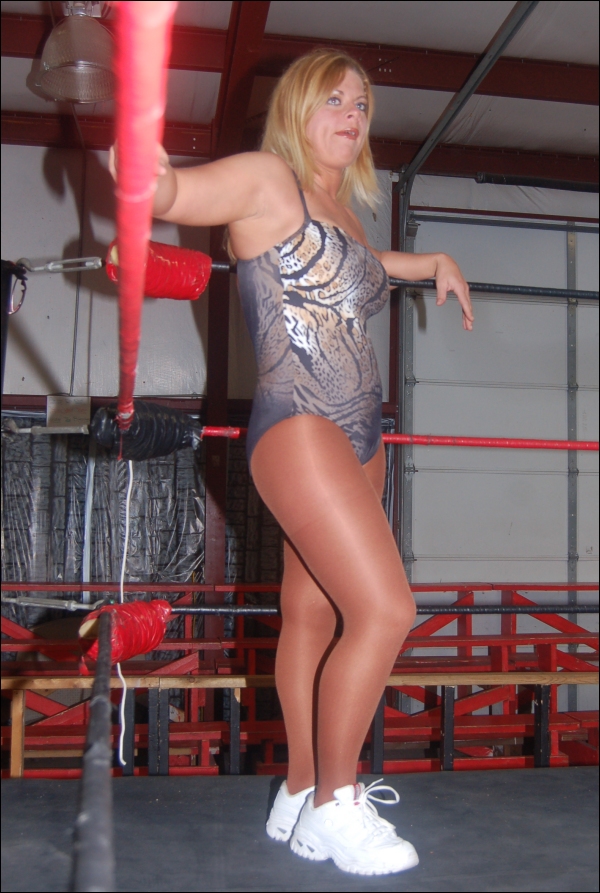 Pained Perse
G.L.O.R.Y. Girl Persephone looks rather nonchalant as she waits in her corner prior to her recent MLW match against Tennessee's Mary Elizabeth Monroe. Apparently, the veteran wrestler expected an easy time against the cute blonde grappler. Perhaps practice some old holds, test out a few new ones and otherwise just get in a good in-ring workout. Unfortunately, Mary Elizabeth [Picture #2] had other ideas.
No sooner did the bell sound when Monroe's attitude changed. It was out with the cute and in with the tough as she went to work on Persephone's legs. First, a crossover leg lock caused the veteran to howl in agony as her knees and ankles were worked over [ #3]. Next, it was a nasty leg spreader that had Perse grimacing in pain as her thigh muscles were stretched to the limit [ #4]. Look at Mary Elizabeth's face as she pours on the pressure! Then came the taunting. Check this out: the young wrestler has Persephone well under control and begins to bend and twist the toes of her screeching victim [ #5].
Eventually, Mary Elizabeth decided it was time to put Persephone away...and that's when she clamped on one of the tightest sleeperholds we've ever seen [ #6]. Persephone didn't last long after this. Her eyes already seem to be rolling back into her head as the blood supply to her brain is constricted by the strong arms of her young opponent.
Maybe the veteran should have taken her match against this youngster a little more seriously...
Bonus POD!
Picture #2
Bonus POD!
Bonus POD!
Picture #3
Bonus POD!
Bonus POD!
Picture #4
Bonus POD!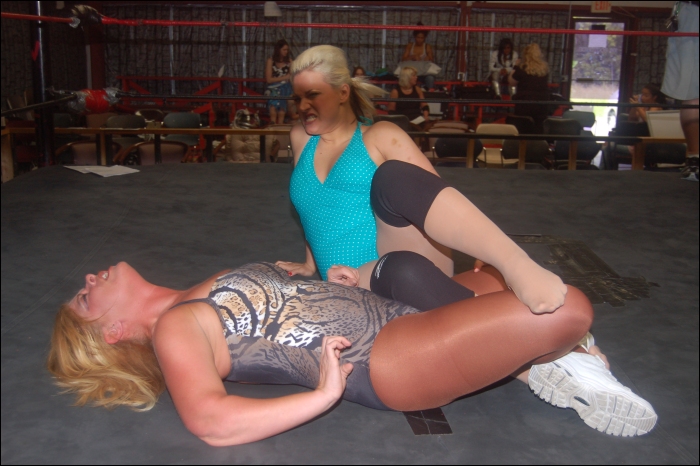 Bonus POD!
Picture #5
Bonus POD!
Bonus POD!
Picture #6
Bonus POD!