Picture Of The Day for May 4, 2010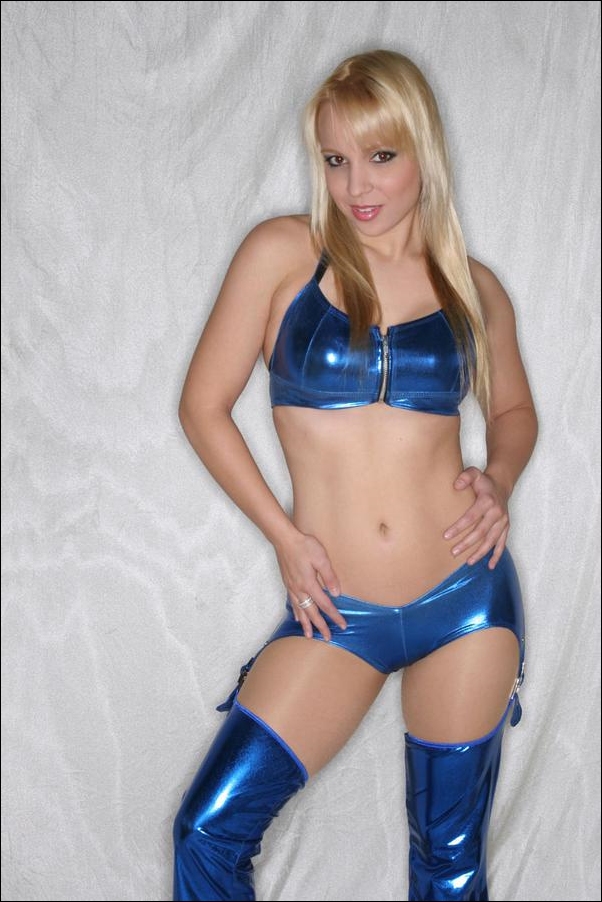 Lizzy Valentine: No Reason Needed!
Today we bring you long-time G.L.O.R.Y. Girl Valentina, also known as Lizzy Valentine, posing in what can surely be described as eye-popping wrestling gear. Below, Lizzy poses poolside in a cute and sexy pink bikini, as well as at the ranch in some comfy jeans. And the reason that we're featuring Lizzy today?
What? We need a reason to feature the gorgeous blonde wrestler?!
As it turns out, there is a reason why we bring you Lizzy today. It seems that there's a Twitter campaign afoot to bring sexy Miss Lizzy to the attention of TNA top brass. We certainly would love to see Valentine on the Knockout roster. And we bet you would, too!
Want to follow Lizzy Valentine on Twitter? Here you go: IAmLizzyXOXO
Bonus POD!
Picture #2
Bonus POD!
Bonus POD!
Picture #3
Bonus POD!