Picture Of The Day for March 1, 2010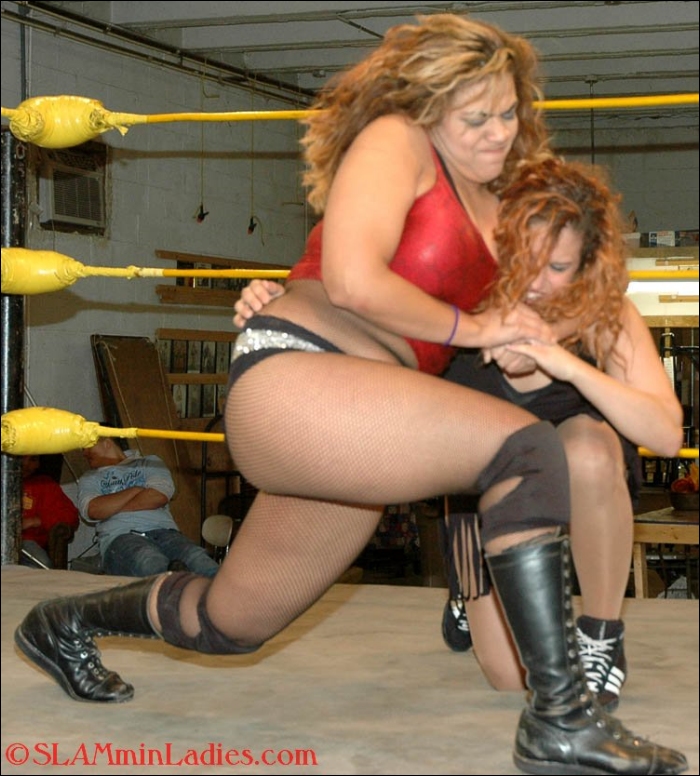 SLAMminLadies For FREE!
It's the beginning of a new month...and that means Lexie has posted a brand new FREE Gallery of the Month over at her SLAMminLadies.com site. March's gallery features a classic, hard-hitting match between G.L.O.R.Y. Girls Venus and Alere Little Feather. While the match started with a tough yet totally legal side headlock by Venus, the battle soon devolved into something more akin to a back alley brawl than a wrestling contest. As you can see, Venus' boot soon found Alere's throat and, eventually, other parts of her anatomy. We'll give Venus the benefit of the doubt and say that her vicious stomp connected with the Native American's lower belly...but Ms. Little Feather might have a different recollection of where that boot landed!
As always, you can use the link below to see the full gallery...again, totally FREE...over at the SLAMminLadies.com site. Better yet, consider becoming a member of the site to see the entire video of this classic match and hundreds of other great SL matches.
Bonus POD!
Picture #2
Bonus POD!
Bonus POD!
Picture #3
Bonus POD!
Bonus POD!
Picture #4
Bonus POD!
Bonus POD!
Picture #5
Bonus POD!