Picture Of The Day for April 10, 2009
Canada Meets USA In The Sunshine State
This past weekend found Canadian wrestling sensation Jennifer Blake in Florida--Macclenny, Florida, to be exact--to challenge Lexie Fyfe for her United States Championship Wrestling Women's Title. The folks at USCW always have at least one women's match on the card...sometimes even more. And this one was a stellar match, pitting the best of Canada against the best of the USA!
The action started out as a pretty even affair between the two G.L.O.R.Y. Girls with each lady applying, defending and countering various holds. Fyfe seemed surprised by the technical skills employed by the relative rookie...especially when the Canadian sent her flying with a tilt-a-whirl head scissors and almost scored a couple of near pins. That was when the veteran decided it was about time to resort to some not-so-legal tactics. After working Jennifer in the ring ropes and taunting her in front of the crowd, Lexie decided to not only end it...but to also adjust her attitude in the process! After a valiant battle, Jennifer Blake was left sprawled on the mat as she fell victim to Ms. Fyfe's dreaded Attitude Adjuster.
Lexie went home with the belt this time. But she'd better be careful in future battles with Ms. Blake. Is it possible that the heat and humidity of the Sunshine State sapped some of Jen's energy as the match progressed? Remember...she's used to battling in the much cooler Ontario area. When Ms. Blake gets acclimated to competing in that southern heat she might be the one leaving the ring with that USCW belt!
Bonus POD!
Picture #2
Bonus POD!
Bonus POD!
Picture #3
Bonus POD!
Bonus POD!
Picture #4
Bonus POD!
Bonus POD!
Picture #5
Bonus POD!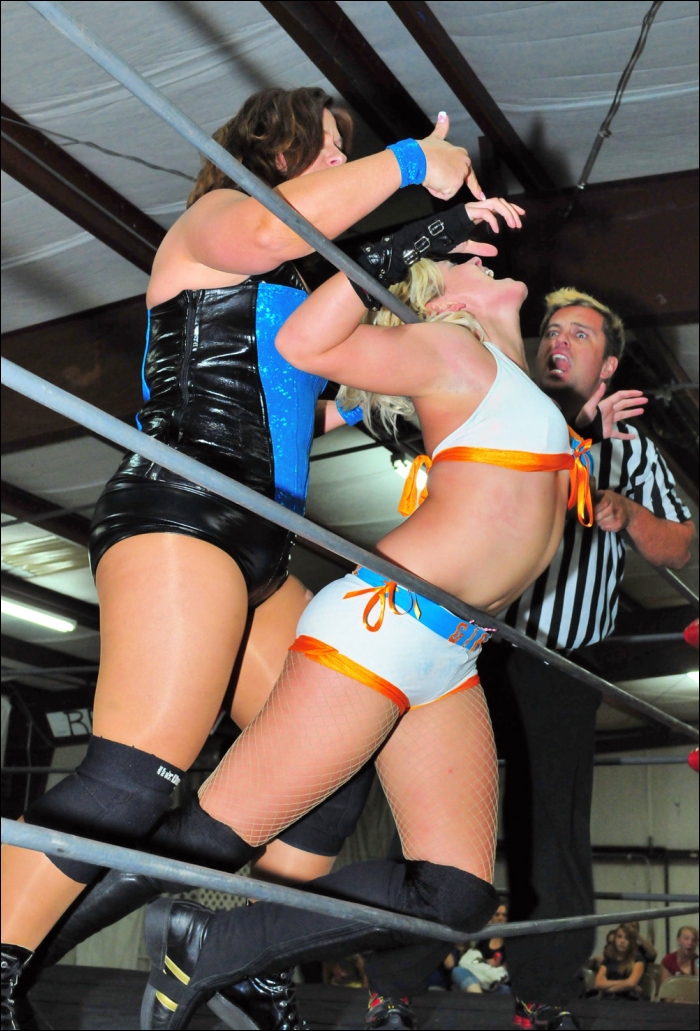 Bonus POD!
Picture #6
Bonus POD!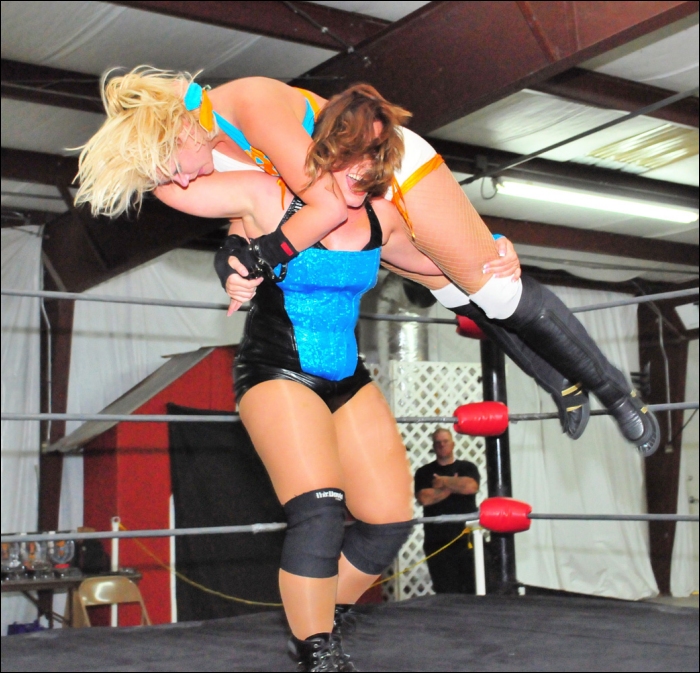 Bonus POD!
Picture #7
Bonus POD!