Picture Of The Day for March 9, 2009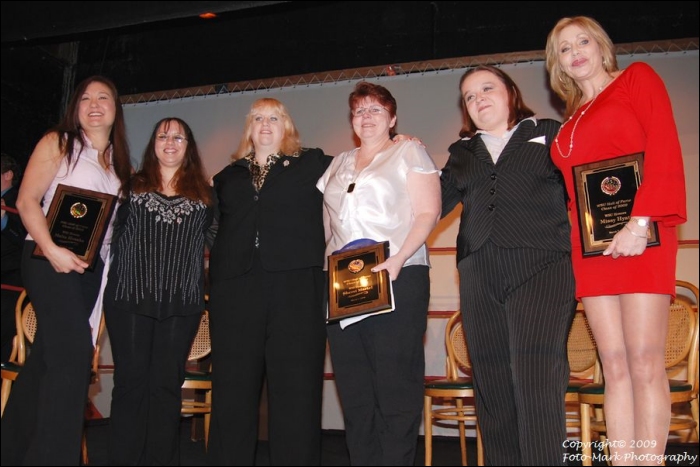 WSU Hall Of Fame Inductees
Saturday's WSU event in Boonton, New Jersey, featured the induction of three members into the newly formed WSU Hall of Fame. The WSU Hall of Fame was created with the sole purpose of honoring all the great females who have contributed to the sport of pro wrestling.
The three initial inductees into the WSU-HOF were the late Sherri Martel (inducted by AmyLee and whose award was accepted by Sherrie's best friend Kathy Fitzpatrick), Malia Hosaka (inducted by Alere Little Feather) and Missy Hyatt (inducted by Missy Sampson).
All three inductees were given plaques by their presenters. The WSU-HOF 2009 ceremony was filmed for DVD and will be released soon. You can see more details about the ceremony, plus a rundown of the matches from Saturday's event, at the WSU link below. Watch for some of this weekend's WSU action here on G.L.O.R.Y.'s Picture Of The Day shortly!
Photo:
Mark Engel (Foto-Mark Photography)