Picture Of The Day for October 25, 2008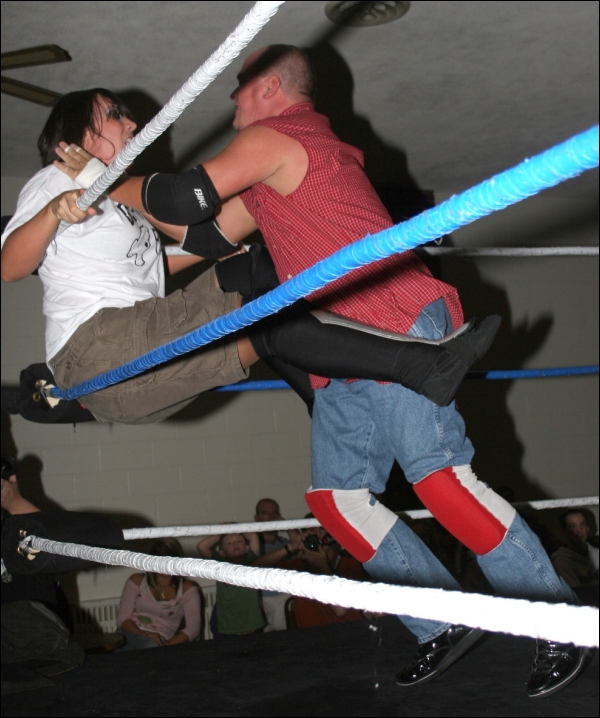 Sara del Rey Is STILL Ticked-Off!
Yesterday we showed you how Sara del Rey reacted when a suitor decided to bring her flowers and ask for a date last weekend in the POWW ring in Woodstock, Illinois. She beat the heck out of him!
Well, it appears that Sara tends to hold a grudge. Later that same night, the ticked-off G.L.O.R.Y. Girl entered herself into an otherwise all-male bunkhouse battle royal. Sara obviously wanted to make sure that the other men on the roster knew where she stood in the POWW wrestling hierarchy.
It was apparent early on in this match that these guys weren't going to cut Sara any slack. But that's okay...the Death Rey doesn't want nor need any! At the match's start, Sara was pummeled as much as any other man in the battle as she was choked backwards and driven into the corner turnbuckles. Another guy was completely out of control as he trapped Sara on the mat near the ring ropes (below) and viciously ground a boot into her throat. But del Rey isn't one to be on the defensive for very long. In fact, she can dish out the punishment as well as anyone!
Once she got her wits about her after the early attack, it was time for Sara to do some damage. And damage she did! Remember that guy choking her early in the match? Well, he got his comeuppance soon enough as he found himself on his back and helpless...unable to protect himself from a very well placed stomp from del Rey. Some other poor guy ended up pinned against the lower turnbuckle as Sara did her best to impede his oxygen intake with her boot. This is one tough and vicious lady, guys! But guess what? She got even nastier!
When the weapons came into use, Sara really showed these guys what punishment was. A thick steel chain around the throat had one guy suffering and struggling to breath as he collapsed along the ring ropes. And look at Sara's face...she's smiling even as she tightens up even harder on that chain choke. A wooden crutch becomes another lethal weapon in Sara's hands as she slams the butt of the medical device into the ribs and midsection of her opponent.
Now, can anyone possibly question whether this lady is able to hold her own in the ring against any and all opponents...man or woman?! We didn't think so.
Oh...the winner of the bunkhouse battle royal? Sara del Rey!
Photo:
Wrestlin' Wally
Bonus POD!
Picture #2
Bonus POD!
Photo:
Wrestlin' Wally
Bonus POD!
Picture #3
Bonus POD!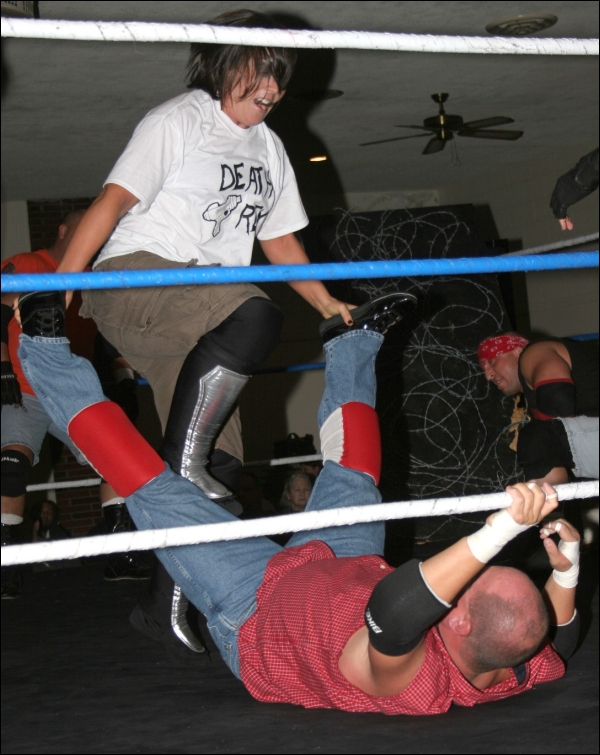 Photo:
Wrestlin' Wally
Bonus POD!
Picture #4
Bonus POD!
Photo:
Wrestlin' Wally
Bonus POD!
Picture #5
Bonus POD!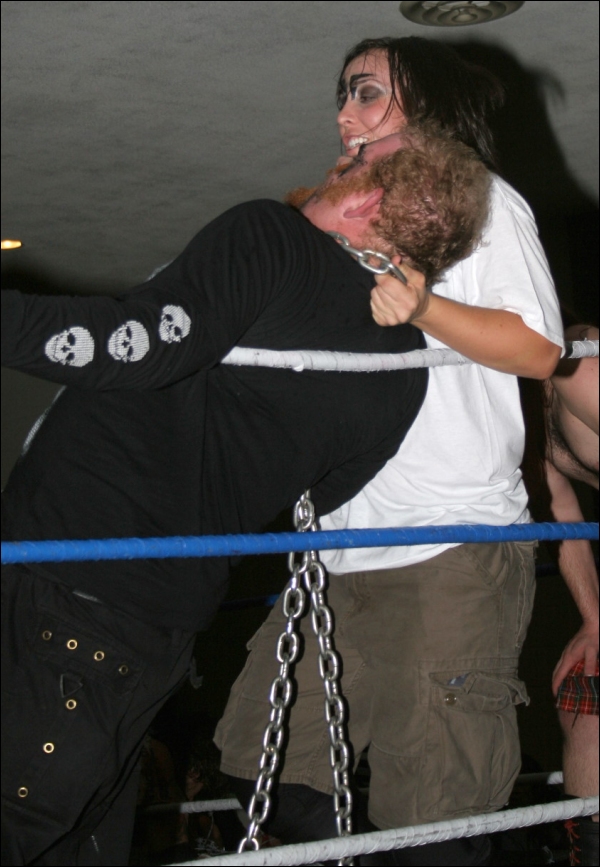 Photo:
Wrestlin' Wally
Bonus POD!
Picture #6
Bonus POD!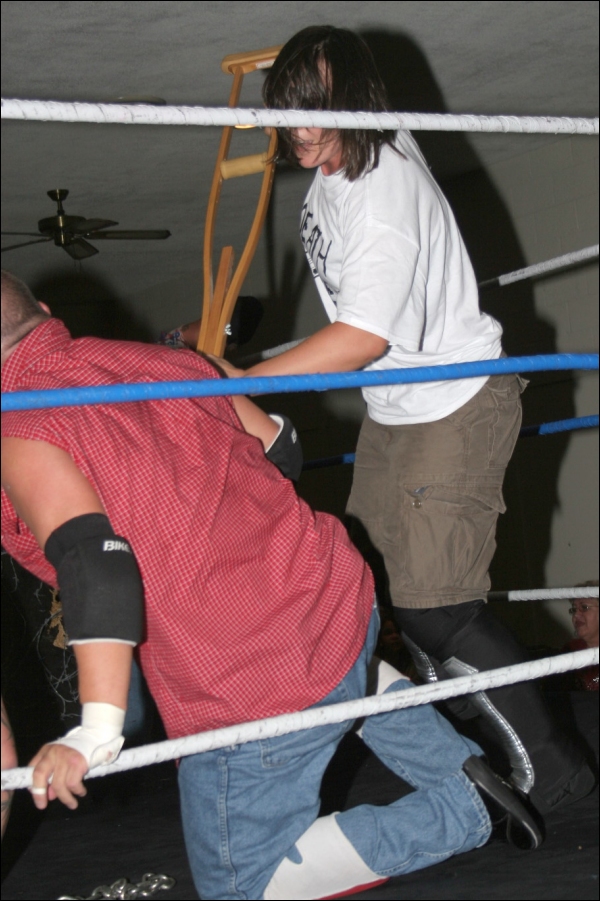 Photo:
Wrestlin' Wally