Picture Of The Day for October 24, 2008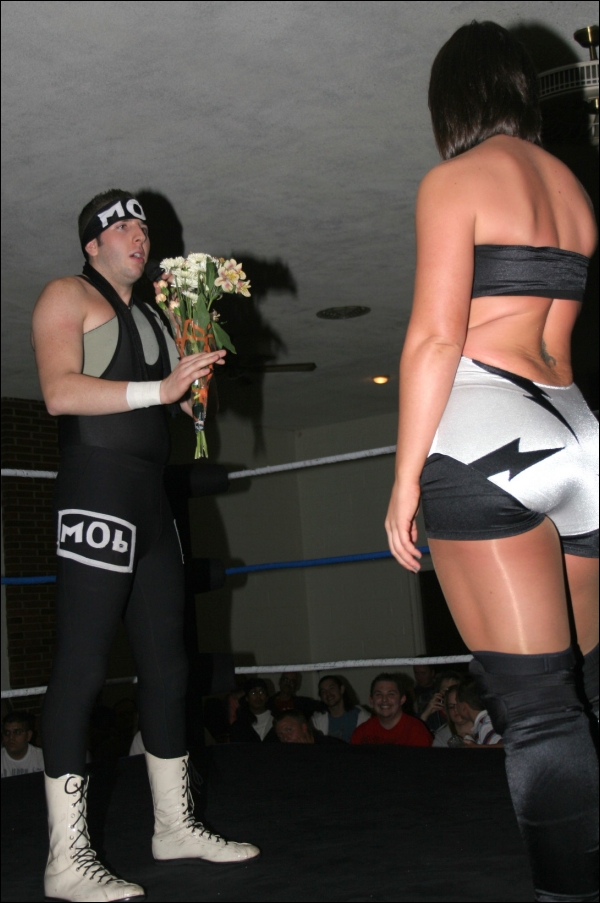 A Disastrous First Date!
When Sara del Rey showed up for last weekend's POWW event in Woodstock, Illinois, she probably never expected to be approached for a date. And we bet she definitely didn't expect it to happen in the ring! But that's just what happened when Justin James climbed into the ring to ask for a night out with the brunette beauty. It was the worst decision he could have possibly made that night. But hey...we at least have to give him credit for bringing Sara a nice bouquet of flowers!
Photo:
Wrestlin' Wally
Bonus POD!
Picture #2
Bonus POD!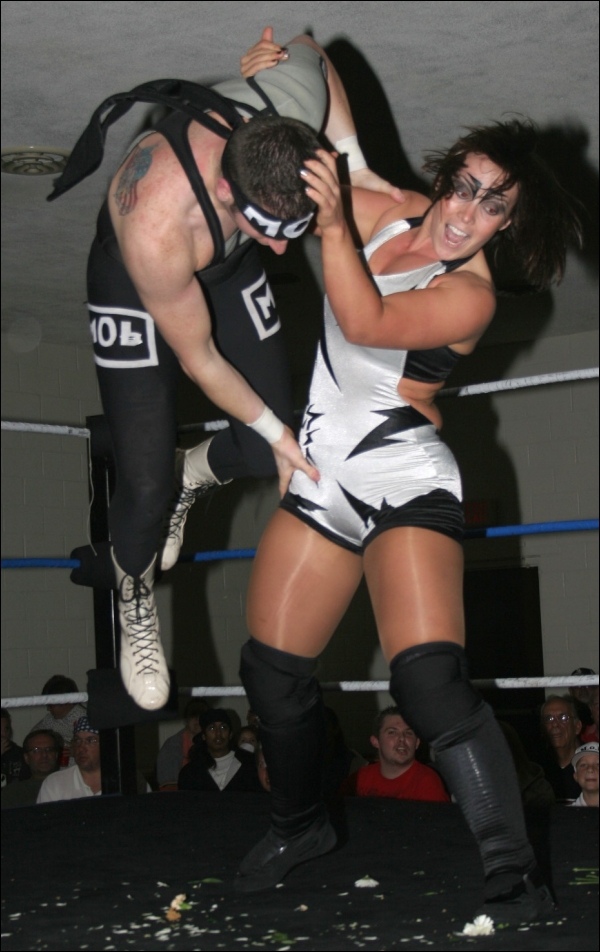 Not What He Expected...
Problem is, Sara is not an "oh, thanks so much for the flowers, that's so sweet!" kind of girl. When she steps into the ring, she's ready to battle...not set up a date for dinner and a movie. We think that Mr. James probably realized that at just about the time he was ready to crash to the mat after this del Rey toss.
Photo:
Wrestlin' Wally
Bonus POD!
Picture #3
Bonus POD!
She Obviously Broke His Heart!
With this poor guy's offering of flowers strewn around the mat, the object of his affection goes about breaking his heart. And we mean that quite literally! After whipping her suitor off the ropes, Sara nails him with a hard boot straight to the chest. The blow could very possibly crush this guy's ribcage and do more damage to his already broken heart. Awwwww...we kinda feel sorry for him!
Photo:
Wrestlin' Wally
Bonus POD!
Picture #4
Bonus POD!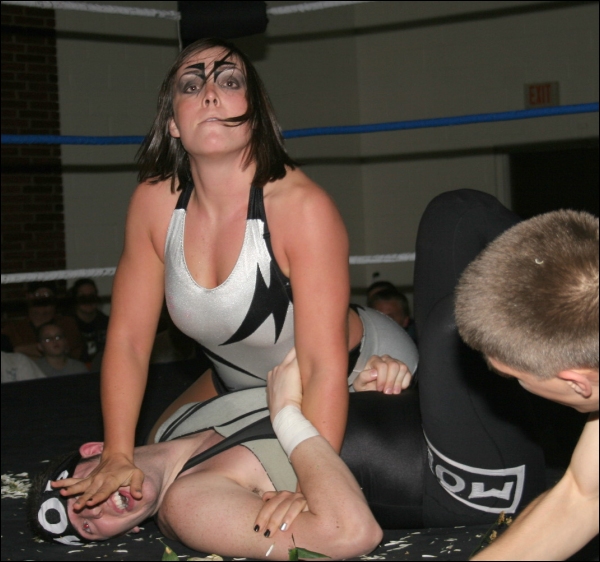 Just In Case He Didn't Get The Message
Hey Justin...in case you didn't get the message: Sara's answer is an emphatic NO!
It's not that Sara doesn't like dating. We're sure she does enjoy going out on the town now and then. It's just that, well, dating and wrestling don't mix really well...flowers or not!
Photo:
Wrestlin' Wally