Picture Of The Day for October 18, 2008
Stunning Christie Ricci...
What can we say about stunning G.L.O.R.Y. Girl Christie Ricci? A lot, actually...but nothing we say here would do a better job than simply letting you look at the sexy blonde in today's Picture Of The Day!
And guess what else...?
Bonus POD!
Picture #2
Bonus POD!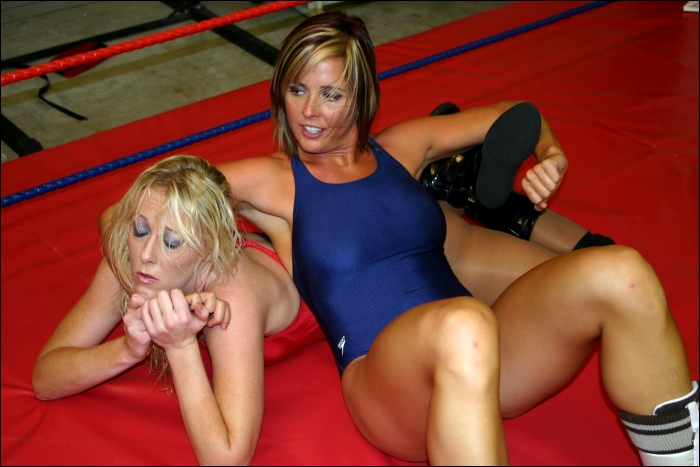 She Can Wrestle!
But we all knew that already. Amber O'Neal certainly realized it after facing Christie in the ring. That's Amber in the red suit, feeling the pain of the full body stretch that Ricci is applying.
While Christie Ricci has been a G.L.O.R.Y. Girl for a long time, today is the first time since her debut on the site that we've updated her profile page. New info and pics have been added to her newly-formatted G.L.O.R.Y. Profile. Check it out using the link below.