Picture Of The Day for September 23, 2008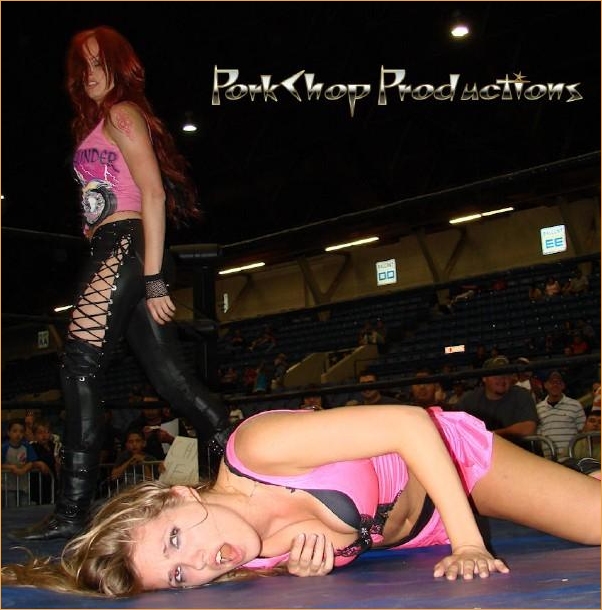 Managing Didn't Hurt Like This!
G.L.O.R.Y. Girl Irresistible Danielle is obviously in a world of hurt after absorbing a vicious attack from opponent Christy Hemme...who we see above looking back disdainfully at Danielle as she walks away after dropping our gorgeous blonde battler. At this point, you have to wonder if Dani was rethinking her jump from ringside manager to inside-the-ropes competitor!
We don't know the details of this contest, or whether Danielle won or took the loss. But it's obvious that she took some punishment from the more-experienced redhead. We're pretty sure that Danielle woke up the day after this match sore and hurting...and we're also pretty sure that it won't be the last time our blonde gets bounced around the wrestling ring. But we're also sure that as she sticks with it and gains more experience, Danielle will become one of the most successful wrestlers on the indy scene. She already is one of the sexiest!
Bonus POD!
Picture #2
Bonus POD!
Bonus POD!
Picture #3
Bonus POD!