Picture Of The Day for May 29, 2008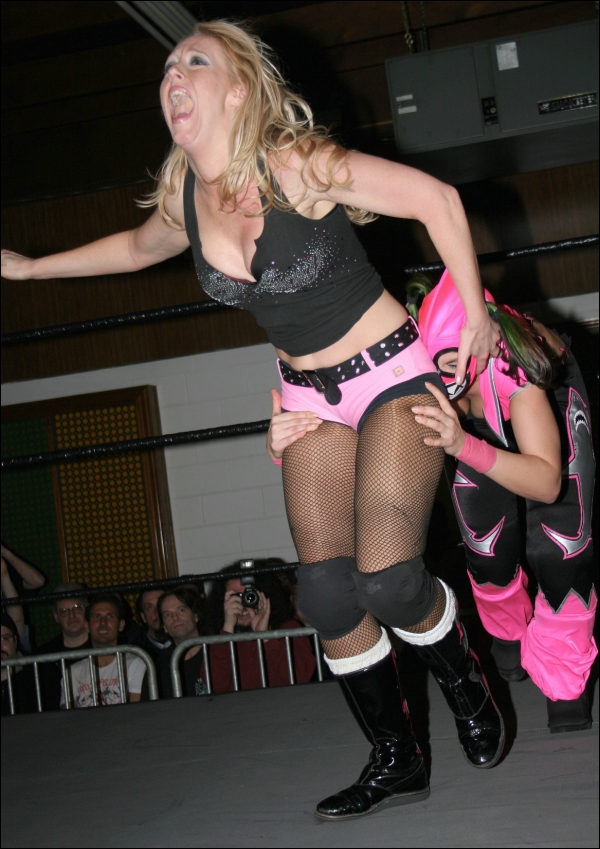 Amber O'Neal Victim Of Shark Attack!
Berwyn, Illinois. 720 miles (1160 kilometers) from the nearest ocean. So the last thing that anyone would have expected at last month's SHIMMER event was to witness a shark attack. And G.L.O.R.Y. Girl Amber O'Neal certainly didn't expect to be a victim of one!
Yet, that's exactly what happened when Amber faced the masked Shark Girl for SHIMMER. The veteran blonde grappler has faced a lot of unexpected action in the ring during her career. But we bet she never expected to be involved in something like this! As you can see, Amber took the full brunt of Shark Girl's attack...and that means she got to feel those sharp and dangerous teeth clamping down on various parts of her body. After absorbing a chomp on the butt and having her fingers chewed-on, Amber fought back and tried to end the terror of the unknown female shark by unmasking and revealing her identity to the crowd. O'Neal came close...but she was unsuccessful in her attempt to get that hood off.
In the end it was Shark Girl who had her arm raised in victory. But this appearance raised lots of questions. Will she be making a return visit to SHIMMER? Will we see Shark Girl competing in other promotions? Will Shark Girl become a G.L.O.R.Y. Girl? Is Shark Girl already a G.L.O.R.Y. Girl?!
Where's Captain Quint when you need him???
Photo:
Wrestlin' Wally
Bonus POD!
Picture #2
Bonus POD!
Photo:
Wrestlin' Wally
Bonus POD!
Picture #3
Bonus POD!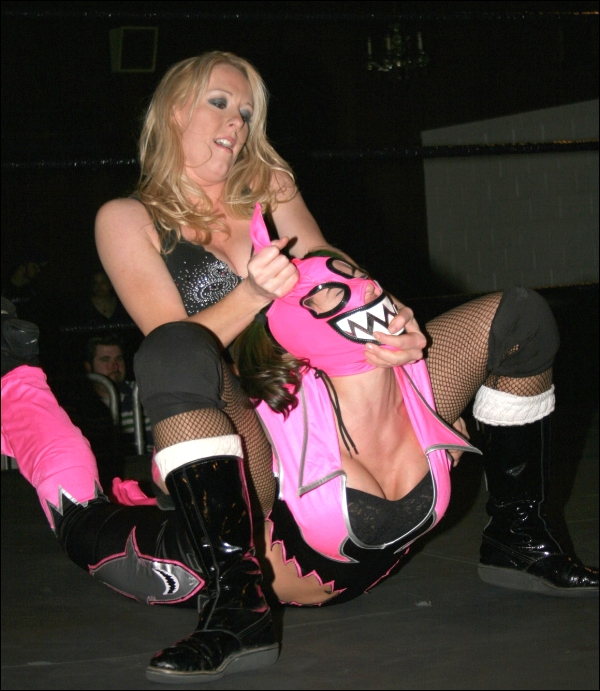 Photo:
Wrestlin' Wally