Picture Of The Day for May 3, 2008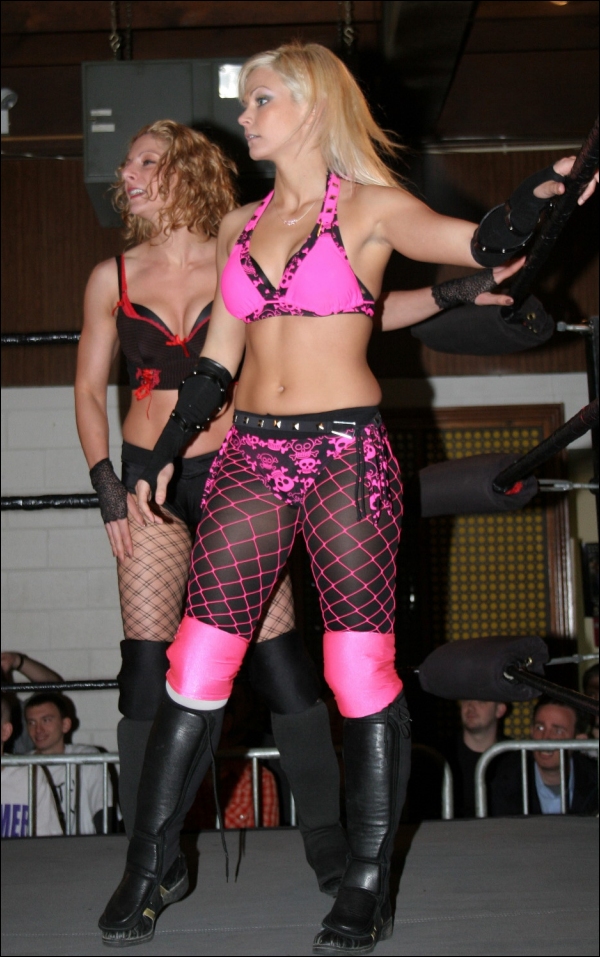 Tough Canadians Invade SHIMMER!
Wrestlin' Wally reports that one of the highlights of last weekend's SHIMMER event in Berwyn, Illinois was the performance of a trio of Canadian G.L.O.R.Y. Girls who headed across the border to test their skills against some of the best ladies on the US indy scene. Two of the ladies wait in the ring for their tag match to begin: Danyah (left) and Jennifer "Girl Dynamite" Blake (right).
Photo:
Wrestlin' Wally
Bonus POD!
Picture #2
Bonus POD!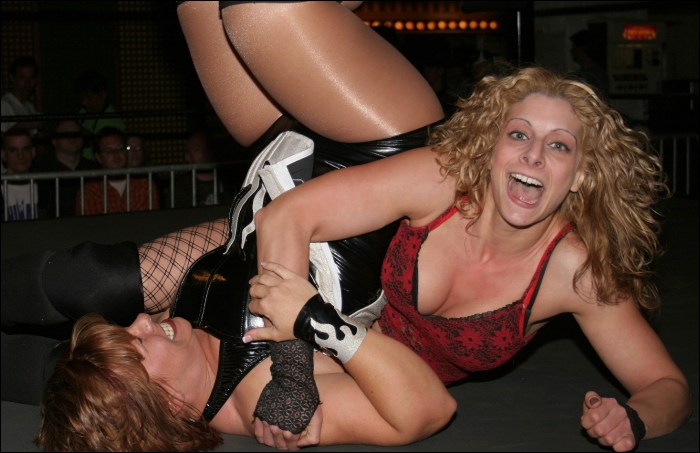 Danyah Overwhelms Lexie
While Lexie Fyfe has years of experience on Danyah, it didn't help her much early in the match as the Canadian's enthusiasm and a blast of adrenalin boosted the energy level of the curly-haired blonde. Look at the joy on Danyah's face as she rolls the vet up with this pin attempt. Successful? Nope...Lexie kicked-out before the three-count.
Photo:
Wrestlin' Wally
Bonus POD!
Picture #3
Bonus POD!
Blake Is Just As Tough
If Lexie thought she would catch a break when Danyah tagged-in partner Jennifer Blake, she was sorely mistaken. Instead, the platinum blonde simply went to work on Lexie's left arm. The look on Lexie's face tells everyone watching that the hold is causing more than just a little pain. We think that Lexie had a much better time on Monday Night RAW a couple of weeks ago beating up Barack Obama than she did taking on these Canadian grapplers in Illinois!
Tomorrow: The third Canadian G.L.O.R.Y. Girl who made the trip south...
Photo:
Wrestlin' Wally