Picture Of The Day for May 1, 2008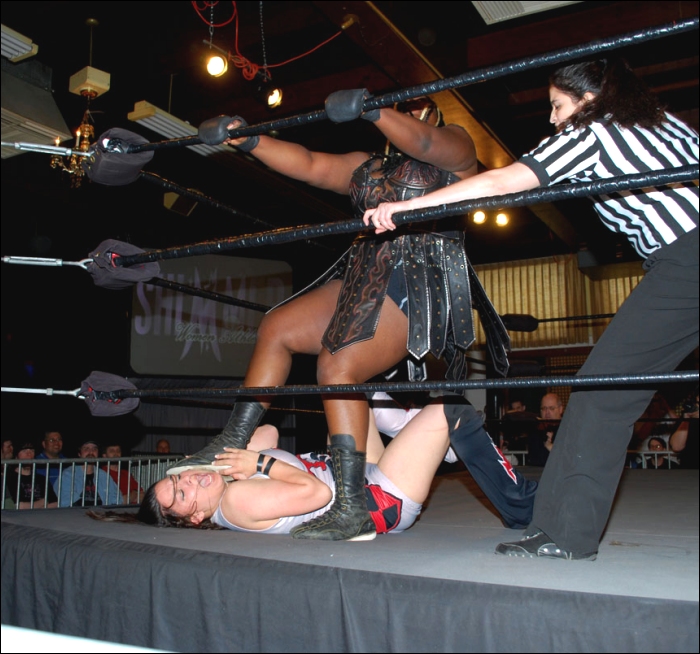 Ariel's Midwest Torment
Yesterday we showed you how Ariel successfully captured the WWW Women's Championship--one of the most prestigious titles in the Northeast--in an early-March match in Massachusetts. Well, this past weekend found Ariel traveling west, out to Berwyn, Illinois, to compete for SHIMMER. We don't know why, but Ariel actually signed a contract to face Awesome Kong. Are you kidding? That's got to be at least a two-to-one size disadvantage for The Portuguese Princess!
As you can see from the picture above, Ariel got crushed and pounded by the awesome wrestler. With Kong's huge boot crushing her skull, Ariel has to be thinking: "I should have stayed in New England". But, believe it or not, Ariel ended up WINNING this match! Granted, it was via DQ when Kong power-bombed the referee. But hey...a win is a win, right?
We don't know exactly when this SHIMMER match will be available for sale on DVD, but it looks like one that all Ariel, Kong and SHIMMER fans should check out.
Photo:
Teech