Picture Of The Day for March 20, 2008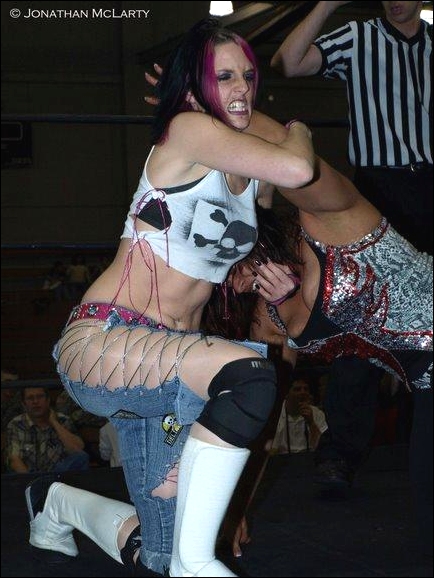 Kameo's Back!
You don't have to explain what the word "challenge" means to Kameo. Many expected the long-time G.L.O.R.Y. Girl to leave the wrestling business back in 2004 when she was diagnosed with Multiple Sclerosis. But they underestimated the size of this lady's heart! Now, three years later, Kameo is back in the ring competing...as well as managing from ringside for select clients.
Use the link below to check out Kameo's newly-updated G.L.O.R.Y. Profile.
Photo:
Jonathan McLarty
Bonus POD!
Picture #2
Bonus POD!