Picture Of The Day for February 17, 2008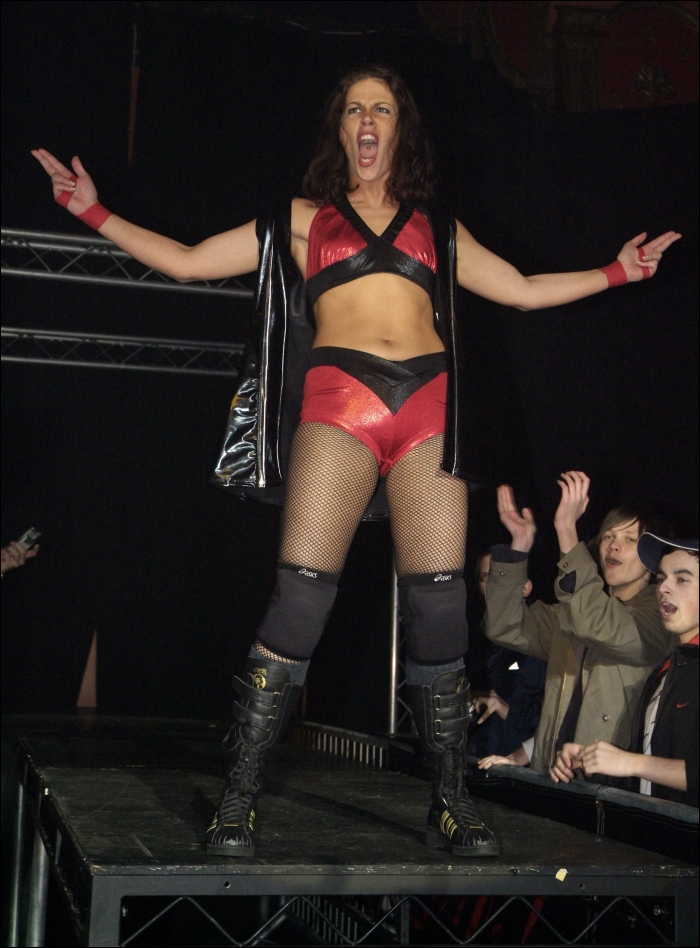 Choose Your Danger!
Today we give you your choice of which Allison Danger you prefer to feast your eyes upon...
Do you like the revved-up, high-energy, ready-to-rip-someone's-head-off Danger you see here entering the arena during her recent European tour? Or, do you prefer the sexy and seductive Allison pictured below as she relaxes on the beach in a stunning white swimsuit?
Don't worry. There's no wrong answer...although we guess you could call it a dangerous choice!
You know what? We don't want you to choose at all. We want you to get all the Allison Danger you can handle! So why don't you head over to Allison's recently updated G.L.O.R.Y. Profile for all new Danger info and pictures? Take a few minutes to catch up with the latest from this G.L.O.R.Y. fan favorite!
Bonus POD!
Picture #2
Bonus POD!