Picture Of The Day for July 25, 2007
So Much For Easing Into It...
When LuFisto returned to the ring a few weeks ago after a seven month injury layoff, you'd have figured that she would want to ease into battle mode. Uh-uh. When the Canadian G.L.O.R.Y. Girl faced Kacey Diamond in Quebec, she went all-out. Take a look as Lu leaped from the ring--flying through the ropes--to launch herself into her stunned opponent. So much for holding back!
So was LuFisto excited to finally be back in the ring after her long layoff? Well, just take a look at the picture below and tell us what you think!
Photo:
Wrestlin' Wally
Bonus POD!
Picture #2
Bonus POD!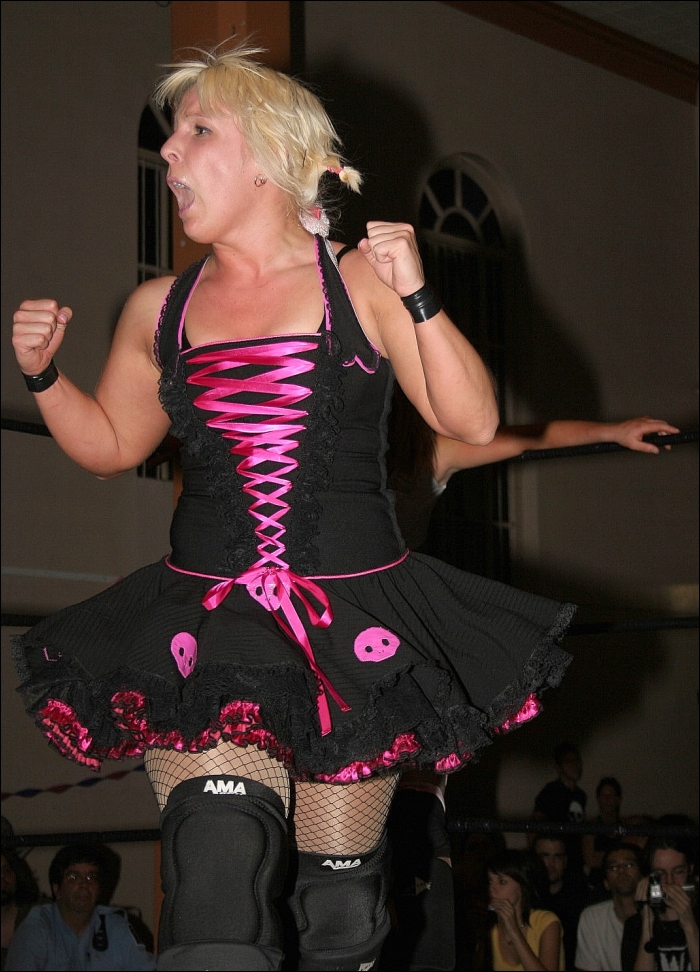 Photo:
Wrestlin' Wally