Picture Of The Day for July 23, 2007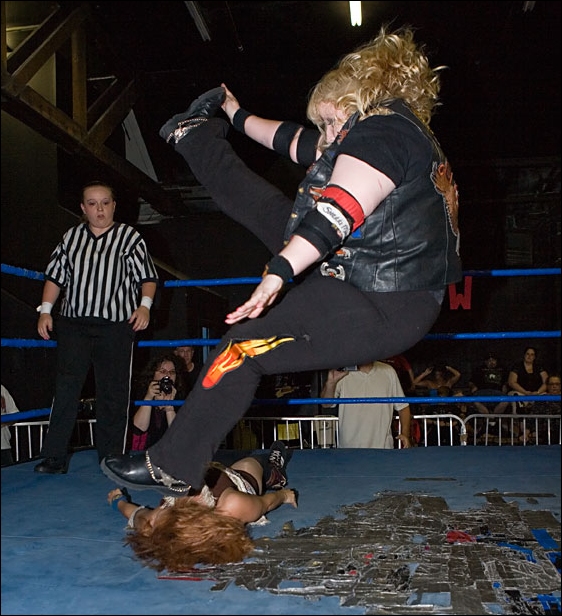 What Goes Up...
Back to last weekend's WSU event...and this time we're going to take a look at some action from the AmyLee vs. Alere Little Feather match. But, ummm, if your initials are ALF you may want to turn away. We don't want to bring back any bad memories for you! It was crunch time in the WSU ring when the brutal, leather-clad blonde decided to take to the air above Alere's head. She's coming back down to earth in a big way and the Native American wrestler is about to take the full brunt of Amy's massive leg drop.
Photo:
Robert Payes/Stiff Shots
Bonus POD!
Picture #2
Bonus POD!
...Must Come Down (HARD!)
The inevitable result: Alere was crunched by the blow. We can easily see the pain in her face as she tries to crawl away after the AmyLee attack. It's amazing that ALF was even conscious after absorbing the jaw-shattering, throat-crushing blow!
Photo:
Robert Payes/Stiff Shots