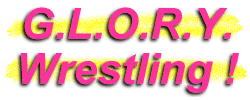 Stacey Freedom
Wrestler
Superman isn't the only one fighting for truth, justice and the American Way...so is Stacey Freedom! This former US Army Ranger is one butt-kicking female who never backs down from a challenge. This tough, camouflaged blonde warrior is always ready to stand up for the underdog and fight for the little guy. While she's currently based in the Mid-Atlantic region, it won't be long before Stacey Freedom is fighting her patriotic battle from coast-to-coast...across the entire USA!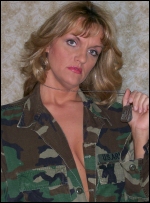 Stacey Freedom in her trademark camouflage gear.
Stacey heads to the ring for her next battle!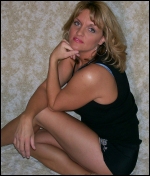 Stacey relaxes during her photo session.
A more casual moment for Ms. Freedom.
Stacey Freedom's Stats...
Height:

5' 11"

Weight:

161

Hair:

Brown with blonde highlights

Eyes:

Hazel

Hometown:

Charlotte County, Virginia (USA)
Stacey Freedom's Profile...
How It Started:

I have always loved wrestling. As a teenager my room was covered in pictures of the Rock 'N Roll Express and other greats. I have always been a tomboy, so wrestling just comes natural for me. I may look like a girly-girl, but appearances can defiantly be deceiving. I can kick butt with the best of them! And I have always loved to fight, so this is perfect for me.

Gimmick:

Stacey Freedom is a former US Army Ranger who is a hardcore, ass-kicking female that fights for truth, justice and the American Way...or just because someone makes her mad! She doesn't take anything off anyone and never backs down from a fight, no matter the odds. She has the looks of a diva but the heart of a warrior, and she always comes to the rescue of the little guy or underdog.

Wrestling Style:

Any style necessary to get the job done, but definitely a brawler that uses some technical and some old school stuff. Stacey doesn't start out as a rule breaker, but she can give as good as she gets. And like most females, hair-pulling is never off limits!

Gear:

Always camouflage! Usually camo shorts and a slinky top with combat-style black boots and knee pads.

Titles Held:

No title currently, but in the #1 contender spot for BWF and NAW titles.

Biggest Win:

Beating three other females in a 4-way elimination match to win the #1 contender spot for the BWF title.

Worst Loss:

Losing to Leslie Paige in a 3-way elimination match.

Favorite Type of Match:

No-holds-barred catfight!

Favorite Moves/Holds:

I love giving chops...the louder the better!; camel clutch.

Finisher:

"The F.U. (Freedom U)"; DDT.

Biggest Allies:

My friend and occasional tag team partner Miss Tiff.

Most-Hated Enemies:

Definitely NAF Women's Champion Leslie Paige. She won't have that belt long though!

Toughest Opponent(s):

They don't make female wrestlers tough enough for me!

Career Highlight:

Being trained by the legendary Jimmy "The Boogie Woogie Man" Valiant (my hero) and meeting and working with one-half of the Rock 'N Roll Express Ricky Morton (biggest crush growing up!).

Favorite Wrestlers:

John Cena...hands down.

Wrestling Ambition:

To run over anyone that gets in my way!