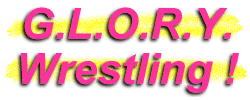 Shantelle Taylor
Wrestler
Beautiful blonde Shantelle Taylor started impressing fans and opponents alike in her hometown of Toronto, Ontario when she was just 18 years old. The high-flying wrestler, trained at the successful Squared Circle Professional Wrestling School, is a former World Wrestling Entertainment developmental diva. Those who have seen her in action believe that the sky is the limit for this sexy athlete and fitness model. Keep your eye on Shantelle Taylor...one of Canada's most gorgeous grapplers!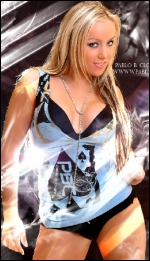 Sexy Shantelle Taylor!
Shantelle not only wrestles, she's also a top model.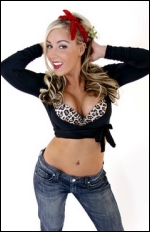 Shantelle strikes a pose for one of Canada's top model photographers.
Shantelle gets wet and wild!
In the Slammin' Ladies ring: Shan plants a boot to the throat of Amber O'Neal.
Shantelle Taylor's Stats...
Height:

5' 3"

Weight:

115

Hair:

Blonde

Eyes:

Green

Hometown:

Toronto, Ontario (CAN)
Shantelle Taylor's Profile...
How It Started:

As a youngster I was glued to the screen when professional wrestling came on television. I was completely infatuated with the athletic, tanned, sculpted superstars. Never did I fathom becoming one them! When I was 16 years old I was doing a co-op program as a personal trainer at a local gym. This is where I met my first independent wrestler. He informed me about the wrestling gym where he trained and told me I should come down and give it a shot. After my first hit I was addicted! Professional wrestling has become the most abusive and passionate relationship of my life!

Gimmick:

Shantelle Taylor is athletic, loud, tough, goofy, wise beyond her years, technically sound, high-flying, hard-hitting and not afraid of anyone! Love me or hate me, what you see is what you get!

Wrestling Style:

High-flyer and technical. Trained by Rob Fuego, groomed to be well-versed in North American and European-styles and Lucha Libre.

Gear:

I'm eclectic and tend to follow the beat of my own drummer. My style is reflective of my personality; I'm rock n' roll baby!

Titles Held:

NVPW Women's Champion (2005); Former Battle Angels Women's Champion (2005).

Biggest Win:

My biggest win would hands-down be against Jessica Dalton in South Africa.

Worst Loss:

As long as you learn from your losses none are "bad"...giving up is worse then losing the fight!

Favorite Type of Match:

Singles.

Favorite Moves/Holds:

Leg lariat; Mexican arm drags; handspring elbow; tilt-a-whirl head scissors; European head scissors; drop kicks.

Finisher:

B**** kick.

Biggest Allies:

It's an

independent

sport.

Most-Hated Enemies:

Anyone standing across the ring from me.

Career Highlight:

Being featured in the two-part wrestling documentary

Slam Bam

on Discovery Channel; working for World Wrestling Entertainment, Inc.

Favorite Wrestlers:

Chris Jericho; Benoit; Rey Mysterio.

Wrestling Ambition:

To follow my dreams!
Shantelle Taylor's Personal Notes...
I am a former personal trainer and power skating instructor, and I have been involved in marketing.....I'm currently working part time as a sales associate and model.....I'm also working on my honours BA in Psychology at York University.....I'm now designing my own clothing, both sketches and sewing.....I am interested in commercial, print, fitness, television, promotions and stunt work.
Essential Shantelle Taylor Links...
Shantelle Taylor Video