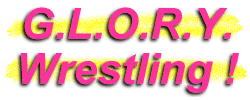 Chrissy Johnson
Wrestler
Pennsylvania wrestler Chrissy Johnson is no pushover in the ring. She may call herself "The Princess"...but there is nothing nice and dainty about her once she steps through the ropes. This lady loves to mix it up. And when it comes to the rulebook, Johnson is just as likely to ignore it than follow it!
Chrissy Johnson!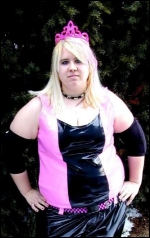 Chrissy refers to herself as "The Princess".
Johnson's bulldog splatters Taylor Nicole Rules.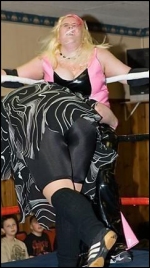 Chrissy gets crushed in the corner thanks to Rules.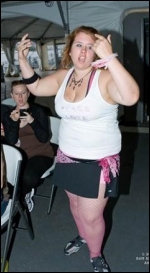 Chrissy works up the crowd.
Johnson makes her way to the ring.
Chrissy Johnson's Stats...
Height:

5' 4"

Hair:

Blonde

Eyes:

Blue

Hometown:

Pittston, Pennsylvania (USA)
Chrissy Johnson's Profile...
How It Started:

I started watching the WWE back during the attitude era when a couple of friends from school told me about it. I was instantly hooked after seeing Chyna on TV, and then, at a later date, Trish and Lita showing that no matter what you looked like you could be just as tough as the guys. Watching them work in the ring amazed me and from then I knew that this is what I had to do!

Gimmick:

I'm tough, and yet sweet all at the same time. I've been known to toss the rulebook out the window when the ref turns his/her back, or so I've been told!

Wrestling Style:

All arounder. I could fly or just stay grounded and it all works out in my favor.

Gear:

Either my black shorts or skirt with a variety of tops, my kickpads, as well as my elbow/knee pads and arm band.

Titles Held:

CPW Women's Title; PCWA Women's Title.

Biggest Win:

I have a few: There was the match where I won my first singles title against Miss Dixie in my hometown. When I got my revenge against Taylor Nicole Rules at a Street Fair. When I cheated Autumn Breeze out of her PCWA Women's Title (that one was pretty sweet!).

Worst Loss:

Definitely to Taylor Nicole during the match mentioned above. Also, my match with Discord at ACPW. She ko'ed me, so I don't remember much of the match.

Favorite Type of Match:

Anything that lets me show my strength!

Favorite Moves/Holds:

My finisher (a running bulldog) is my favorite! But I also love to use crossbodies, DDTs, choke holds and whatever helps me succeed in the ring.

Finisher:

"Devastation"

(Running bulldog).

Biggest Allies:

I don't have many allies since I like to jump the fence on a regular basis.

Most-Hated Enemies:

Rebecca Payne; Autumn Breeze; Ashley Nicely; Taylor Nicole; Discord; Miss Dixie; etc. Like I said, I jump the fence a lot!

Toughest Opponent(s):

I definitely have a couple of opponents who take me to my limit: Taylor Nicole (top of the list), Ashley Nicely, Autumn Breeze and Rebecca Payne.

Career Highlight:

I've had a few, including my return to wrestling in 2007, getting my first title match in 2007 with Sunny as the ref and working in front of my home crowd in 2009 while winning the CPW Women's Title in the process. So many memories!

Favorite Wrestlers:

CM Punk; Colt Cabana; Trish Stratus; Lita; Triple H; Daizee Haze; Lacey; Shawn Michaels; Candice Michelle; Victoria. Oh wow, I just have so many!

Wrestling Ambition:

I would love to work for SHIMMER someday. And just like everyone else, I would love to make it to TNA or WWE. But I would be happy staying where I'm at permanently. Also, I would like to win a belt this year.
Chrissy Johnson's Personal Notes...
I'm definitely an animal lover at heart. I volunteer with a local pet service/hospice and I love it! It's my motivation and it makes me feel like I'm doing something great in my life!.....I also love modeling. Just something about it fascinates me and I love being in front of a camera. I guess you could say I'm a photo whore!.....I love to make people laugh and I'm always goofing around. I'm almost never serious.....I guess there's just so much to say and not enough space! Anything you want to know, just ask. I have no problem answering questions!
Latest Chrissy Johnson News...
Currently I'm out with an injury. (A couple of herniated disks and a pinched nerve.) I'm hoping to return to the ring sometime in 2010, depending on if my back is surgically healed or not. Funds are needed, so if you want to donate to help pay for surgery or would like to just help with bills or send well wishes, you could either make a purchase at www.cafepress.com/chrissyjohnson (and I will get a portion of that) or email me at BookChrissyJohnson@myspace.com for details. XOXO
Essential Chrissy Johnson Links...
Chrissy Johnson Video