Picture Of The Day for November 21, 2011
Unbelievable WSU Sale Going On NOW!
Wow! Women Superstars Uncensored (WSU) has just announced their annual Black Friday Sale...which actually takes place all week long until midnight (eastern) this Sunday night. As unbelievable as this sounds, the WSU folks are offering every DVD in their catalog (except one) for a mere $5 each. No typo. You read it right. Every WSU DVD for only $5 each!
Oh, about that "except one" note. That's the WSU Breaking Barriers 2 DVD...an event which was held just this past weekend. That DVD is going to be released within the next week and although it's not available for $5, it is available for a paltry $10. Just $10 for an event held less than 72 hours ago? You've gotta be kidding me!
This is one of the greatest deals ever for wrestling fans: a chance to load up on all the greatest WSU action from the long history of of one of the top women's federations in the world today. For a five-spot. Incredible...
Click here to head over to the WSU store and see the dozens and dozens of great DVDs available.
Then click here to head over to the special Black Friday Sale order page to place your order.
Bonus POD!
Picture #2
Bonus POD!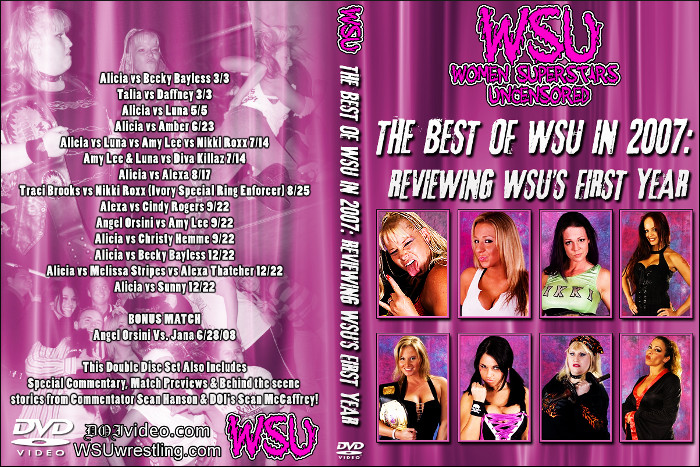 Bonus POD!
Picture #3
Bonus POD!