Picture Of The Day for October 3, 2010
Ever Been To Berwyn?
We've never had the pleasure of visiting (as Wrestlin' Wally would put it) "beautiful, downtown" Berwyn, Illinois...but we're certain that this particular corner of the SHIMMER ring is one of the baddest places in town to find yourself on a Sunday afternoon. It definitely was for these ladies at last month's final SHIMMER matches. A flying fist to the face, a shoulder block deep into the midsection and, well, we don't know what's in store for the red and blonde haired lady locked into the ropes in our final picture...but we're sure it isn't anything good. We think these ladies will probably agree that this is the baddest part of Berwyn they've ever had the experience of visiting!
Photo:
Wrestlin' Wally
Bonus POD!
Picture #2
Bonus POD!
Photo:
Wrestlin' Wally
Bonus POD!
Picture #3
Bonus POD!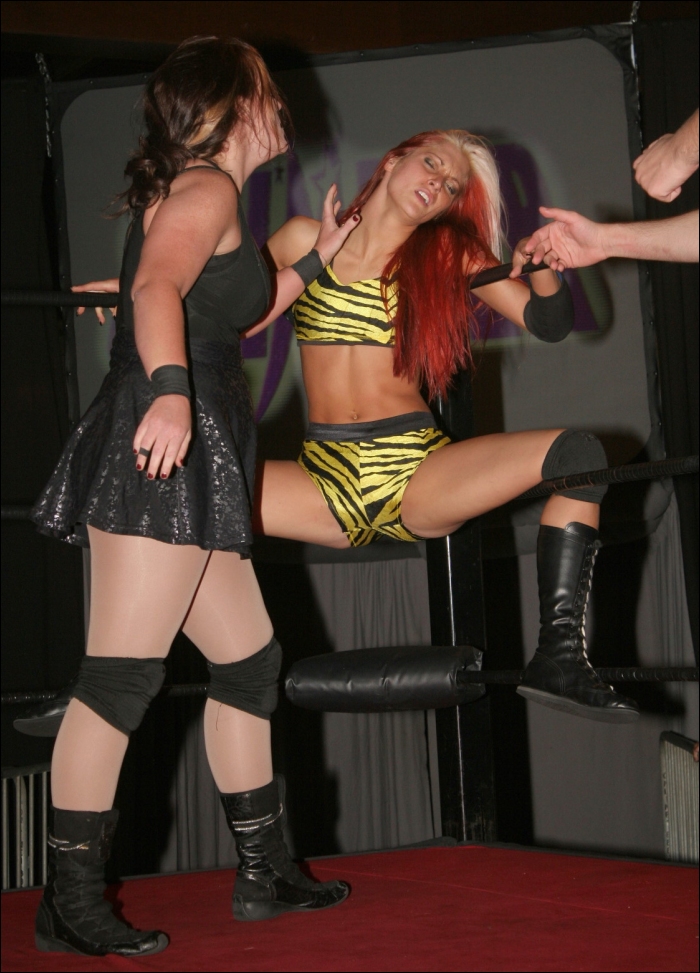 Photo:
Wrestlin' Wally