Picture Of The Day for June 16, 2010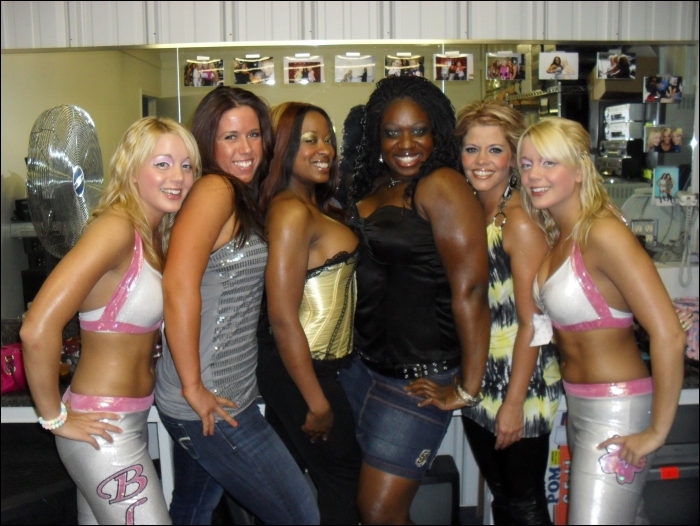 Over at OVW...
Today, we get a visit from the ladies of Ohio Valley Wrestling's Womens' Division. Third from the left, of course, is favorite G.L.O.R.Y. Girl Josie. Flanking each end of the line is Team Blossom...Holly and Hannah. Or is it Hannah and Holly?
Also in the photo, Taryn Shay (2nd from left) and Epiphany (4th from left).
And how about a little action involving the Blossoms? Below, take a look as Team Blossom hits a Blossombomb on a prone Josie [Picture #2]. Then the Blossoms show off their kitchen skills in a bake-off...which turned into a food fight with Josie at a recent OVW show [ #3].
And yes, YooHoo, the Blossoms will soon be coming to G.L.O.R.Y.!
Bonus POD!
Picture #2
Bonus POD!
Bonus POD!
Picture #3
Bonus POD!