Picture Of The Day for July 19, 2009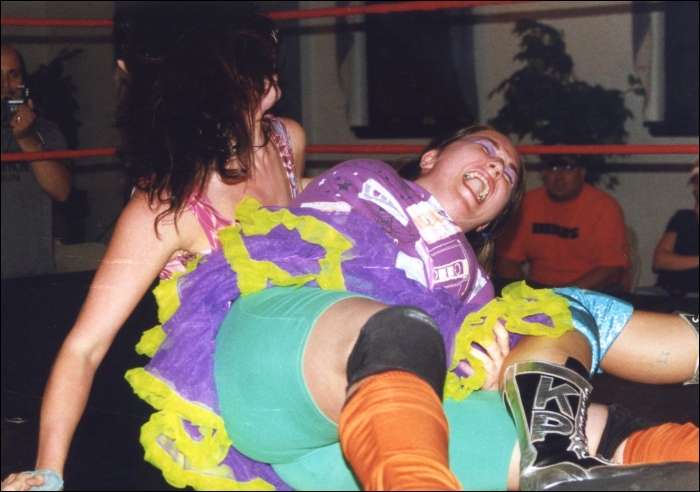 Pain, Agony And...Color???
When G.L.O.R.Y. Girls Roxie Cotton and Kylie Pierce faced-off last month in Boonton, New Jersey, the NHPW ring was filled with pain, agony and...plenty of color! Both ladies entered the arena in outfits that were impossible to ignore. Soon, hues of purple, blue, maroon, yellow and orange were flying all over the squared circle as both combatants fought to administer the maximum amount of pain to her opponent. If it wasn't Roxie howling in agony from a body twisting stretch [above], then it was Kylie who was screaming in pain from the arm abuse she was absorbing from the determined valley girl [Pictures #2 and #3]. By the end of the match, the ears and eyes of the fans were overloaded from the stimulating action they had just witnessed!
Photo:
Eric Shaffer
Bonus POD!
Picture #2
Bonus POD!
Photo:
Eric Shaffer
Bonus POD!
Picture #3
Bonus POD!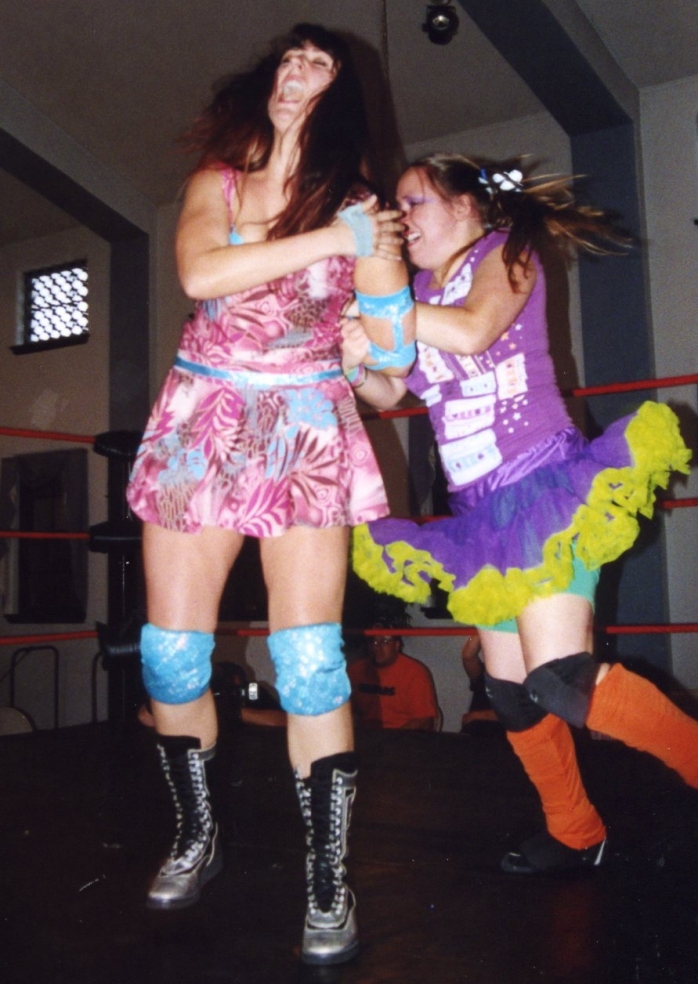 Photo:
Eric Shaffer