Picture Of The Day for September 4, 2008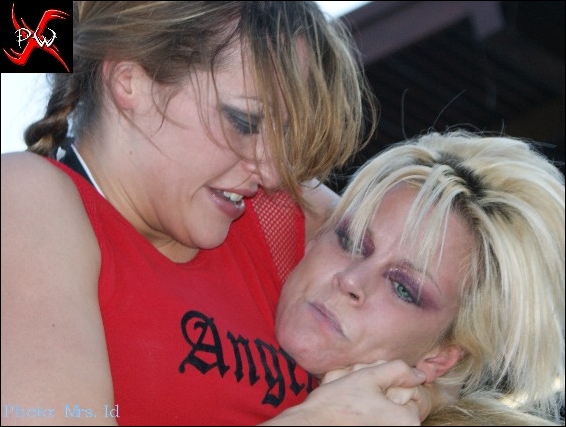 Mrs. Id Jumps Into The Ring!
Well, at least, it seems like it!
When G.L.O.R.Y. Girl Jennifer "Girl Dynamite" Blake jumped into the ring to face rookie sensation PJ Tyler at last month's PWX show during the Tillsonburg Fair, it looked like Mrs. Id jumped into the ring with them! Take a look at this shot of Jen trapped in a tight, PJ Tyler side headlock. When we saw this picture, we half expected to read a match report telling us that the referee had to chase a photographer out of the ring so that the fight could continue!
Photo:
Mrs. Id
Bonus POD!
Picture #2
Bonus POD!
The Fight Goes On...
As you can see here, the fight, of course, did go on. With her brain still spinning from the lack of blood courtesy of that snug headlock, Jen's skull takes another spin after she receives a tough forearm shot to the jaw from the rookie.
Check out more action from this match at Mrs. Id's photo site linked below. You'll see how these two beautiful ladies rocked the ring...and each other!...for the Tillsonburg fans.
Photo:
Mrs. Id
Bonus POD!
Picture #3
Bonus POD!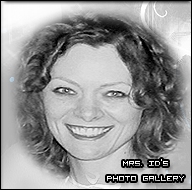 A Second Career For Mrs. Id?
Despite that great first POD shot, Mrs. Id wasn't really in the ring with these wrestlers. But after seeing this picture of Mrs. Id on the newly-redesigned OWIE website (the first time we've seen the lovely photographer), we suspect that many G.L.O.R.Y. fans wouldn't mind seeing the best-looking of the Id Family stepping into the ring for a match! With all the women's wrestling action that she's snapped, we're betting that she could more than hold her own in the squared circle!
Bonus POD!
Picture #4
Bonus POD!
And Gordo, The Wizard Of Sheep Was At The Event!
Photo:
Mrs. Id