Picture Of The Day for May 11, 2008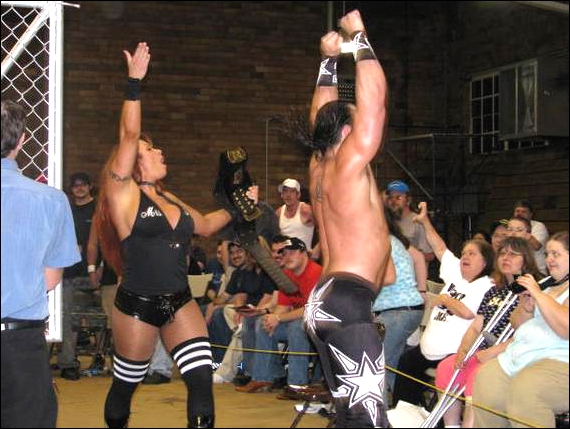 April's OCW Cage Match...In Her Own Words
G.L.O.R.Y. Girl April Hunter takes over today's POD with her own account of what happened as she managed her man, JD Michaels, in a cage match at last weekend's OCW event...
OCW in Kentucky had their last show until September this past weekend and it was awesome. I managed JD Michaels vs. Mason Raige (apparently you CAN "cage the raige") in a steel cage match that was amazing.

Hands on, until I was locked out. Mason ripped my damn $12 stockings, too...that's three whole gallons of gas these days!...when he threw his vest at me. But I got him later by slamming the cage door on his head. ; )

The end saw a very big whoops, though, when I "powdered" the ring. Mason ducked and I got the wrong guy. My bad. Needless to say, Mason climbed out of the cage faster--since he wasn't blinded--and I spent the rest of the night cleaning powder off JD and apologizing. Sigh.
Bonus POD!
Picture #2
Bonus POD!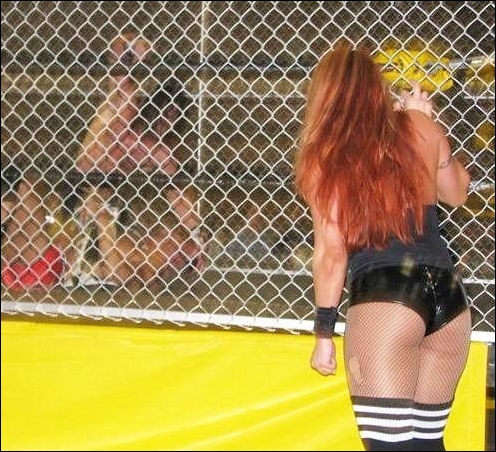 Bonus POD!
Picture #3
Bonus POD!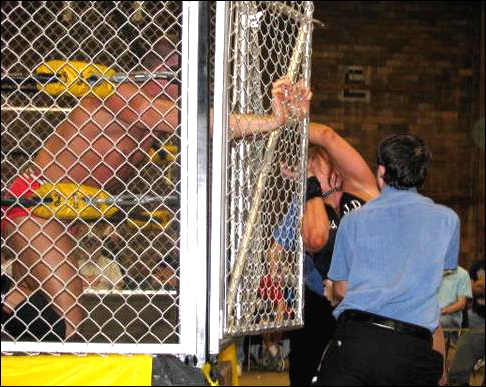 Bonus POD!
Picture #4
Bonus POD!